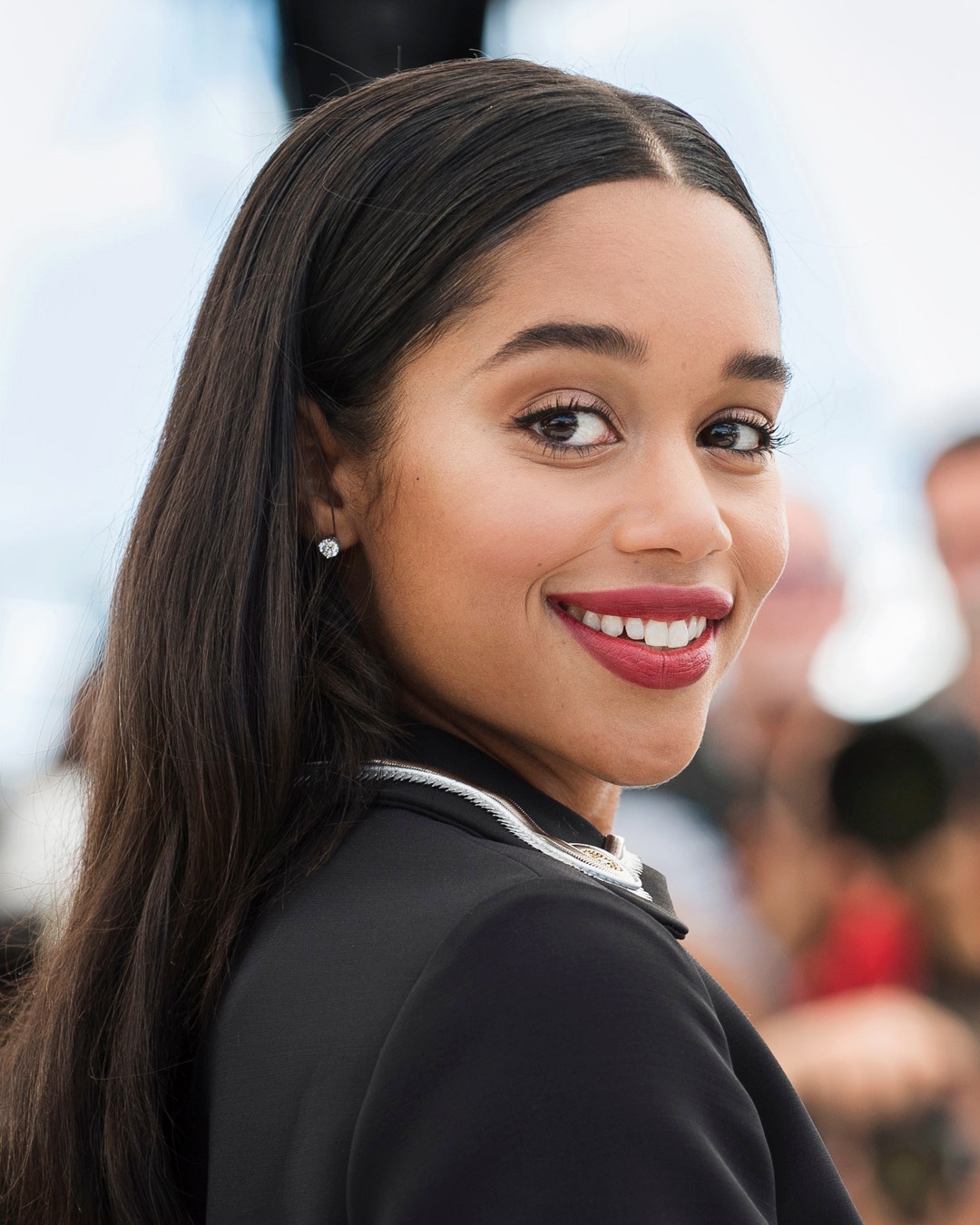 Arthur Mola/Invision/AP/Shutterstock
Laura Harrier has learned a lot about beauty since coming on to the scene. 
Now that her day-to-day includes appearing at A-list events, getting ready for the red carpet and taking stunning Instagram pics—have you seen her page?!—the BlacKkKlansman actress has more knowledge about hair and skin products than ever before. Sure, she's always had interest in beauty. However, now that she's surrounded by top beauty professionals that have taught her tricks and recommended products, she's opening up about her hair and skin journey.
"I like makeup, but I feel like I was always more into skin and hair stuff," she told Into the Gloss. "I was pretty lucky growing up, skin-wise. I think it was really mostly hair—growing up mixed and having a white mom who had no idea what to do with my hair. It was a struggle and I had to figure it out by myself—I was always trying to read and do research."
Unfortunately, when she first entered the media landscape as a model, her relationship with her hair got worse before it got better.
She continued, "When I started modeling, my hair died—literally all of it fell out—and I didn't know how to take care of it. [Certain on-set hairstylists] just do not know what they're doing with black girls' hair."
This is the reason that she was so particular about finding a glam squad. After doing research on Instagram, specifically looking for people that already had a solid portfolio, she asked celebrity makeup artist Nina Park, aesthetician Shani Darden and hairstylist Lacy Redway to make her glam. They said yes.
Now these women, who have each conquered the red carpet within their own right, double as her beauty mentors.
"I'm really excited about this BlacKkKlansman press tour because Lacy and I have a lot of good hair looks planned," she said in the interview. "We talked a lot about how the hair should celebrate blackness and black culture for the tour—we want to be really representative of a lot of different styles."
Clearly, her current excitement about her hair and her willingness to try new styles is a far cry from the anxiety she once had about getting her hair done behind-the-scenes. And, that growth is inspiring. 
In addition to sharing her journey, the star opened up about the products that her star glam squad has introduced her to. So, if you're struggling and don't have a Hollywood pro to tell you what to use, keep scrolling for the star's must-haves!
Watch:
How to Get Your Skin Ready for Spring Like a Celeb