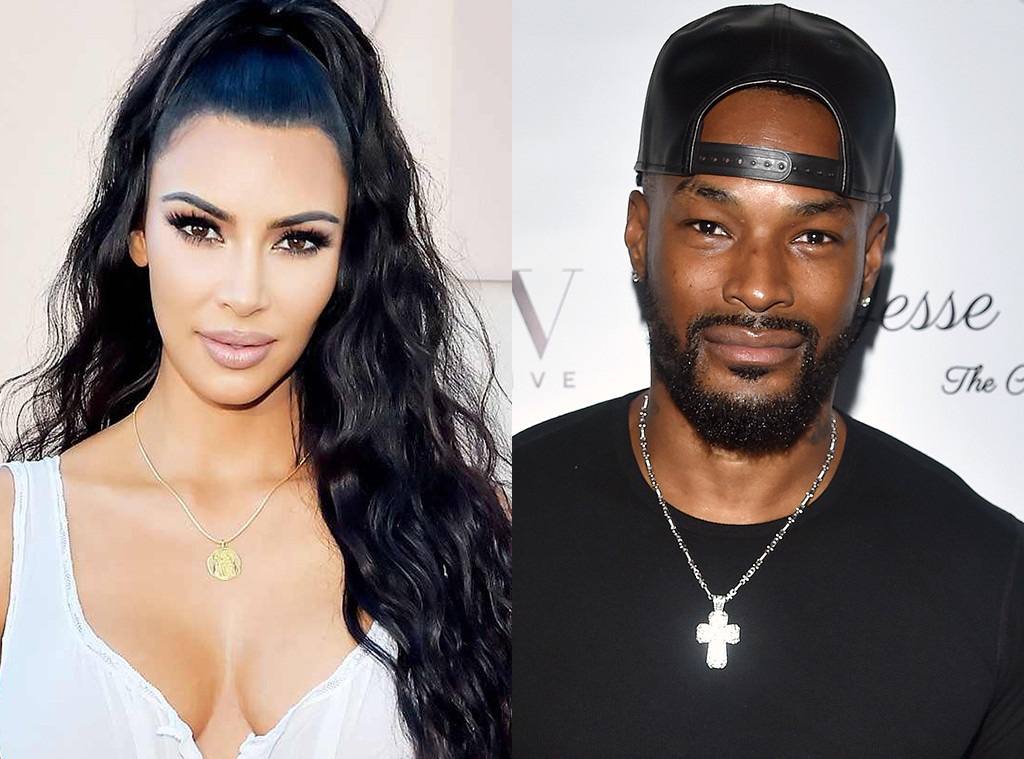 Getty Images
Kim Kardashian is addressing her social media feud with Tyson Beckford.
Last week, The Shade Room posted comments Tyson made about the Keeping Up With the Kardashians star's body on social media. In response to a picture of Kim outside of Jimmy Kimmel Live, Tyson commented, "Sorry I don't care for it personally." He also wrote, "She is not real, doctor f--ked up on her right hip."
When Kim saw the body shaming comments, she replied, "Sis we all know why you don't care for it." Shortly after, Kim started to receive backlash over her comment and was accused of being homophobic.
During a radio interview on Real 92.3 on Thursday, Kim addressed the social media feud and her comment.
"Really dude, like you're gonna body shame me? Like OK. OK, OK, sis," Kim said of Tyson's comments. "When I choose to clap back, it's like I don't do it to people that I know are just looking for the come up and just looking to cloud chase. That is like the most annoying thing. So I see things all the time, I wanna say something so badly and I'll be like, 'I'll end you.' But then it'll just continue so much more."
"With this, people were sending me stuff on his page and he keeps on going and going and going I'm just like, 'Dude, that's so female lame to me. That's just lame to me,'" Kim said. "And for anyone to say that I am homophobic for the comment of saying 'sis' like, I'm sorry, I'm the least...all my best friends are gay, I support the community, I love the community, they love me. That has nothing to do with this."
During the interview, Kim also talked about running into Kanye West weeks after marrying Kris Humphries and how she hid her ring from him.
"So I'm presenting an award and the award, Kanye was nominated, so I see him backstage," Kim shared. "We end up both at the Soho House and he sat at my table and I had my big ring on because I was married. So I'm like talking with my ring and I talk with my hands a lot so I'm talking and I just see him looking at my ring and his face would just like get heartbroken."
After seeing his face, Kim sat on her hand for the rest of the dinner so he wouldn't have to see the ring.
The E! star also said during her interview that North West recently asked her why she's famous. Her response? "We have a TV show."