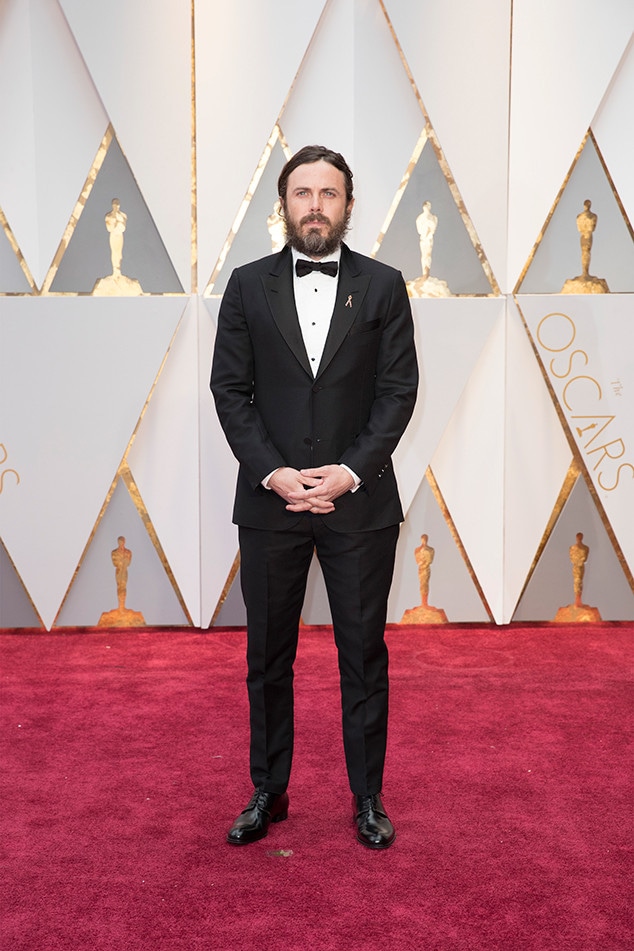 Tyler Golden/ABC
Casey Affleck says he is sorry for his "unprofessional" behavior on the set of his 2010 movie I'm Still Here and has weighed in on the #MeToo campaign to stop sexual harassment, which had helped prompt him to cancel an appearance at the Oscars last year.
Two women who worked on the film, a Joaquin Phoenix mockumentary, had sued him for sexual harassment. He denied the claims and the cases were settled out of court. They drew renewed media attention years later amid a backlash over his 2017 Oscar nomination and win for his leading role in Manchester by the Sea. Affleck canceled an appearance at the 2018 Oscars, at the height of the #MeToo campaign.
"I think it was the right thing to do, just given everything that was going on in our culture at the moment," Affleck recently told the Associated Press (via IndieWire). "And having two incredible women go present the Best Actress award felt like the right thing."
"Over the past couple of years, I've been listening a lot to this conversation, this public conversation, and learned a lot," he said. "I kind of moved from a place of being defensive to one of a more mature point of view, trying to find my own culpability. And once I did that, I discovered there was a lot to learn."
Affleck said the environment on the set of I'm Still Here was "unprofessional," adding, "I contributed to that unprofessional environment and I tolerated that kind of behavior from other people and I wish that I hadn't. And I regret a lot of that. I really did not know what I was responsible for as the boss. I don't even know if I thought of myself as the boss. But I behaved in a way and allowed others to behave in a way that was really unprofessional. And I'm sorry."
"I think bigger picture, in this business, women have been underrepresented and underpaid and objectified and diminished and humiliated and belittled in a bazillion ways and just generally had a mountain of grief thrown at them forever," he later said. "And no one was really making too much of a fuss about it, myself included, until a few women with the kind of courage and wisdom to stand up and say, 'You know what? Enough is enough.'"
"Those are the people who are kind of leading this conversation and should be leading the conversation," he continued. "And I know just enough to know that in general I need to keep my mouth shut and listen and try to figure out what's going on and be a supporter and a follower in the little, teeny tiny ways that I can. And we do that at our production company and I try to do it at home, and if I'm ever called upon by anyone to help in any way and contribute, I'd be more than happy to.
After the 2017 Oscars and amid the controversy over the past sexual harassment accusations against him, Affleck told the The Boston Globe, "I believe that any kind of mistreatment of anyone for any reason is unacceptable and abhorrent, and everyone deserves to be treated with respect in the workplace and anywhere else."