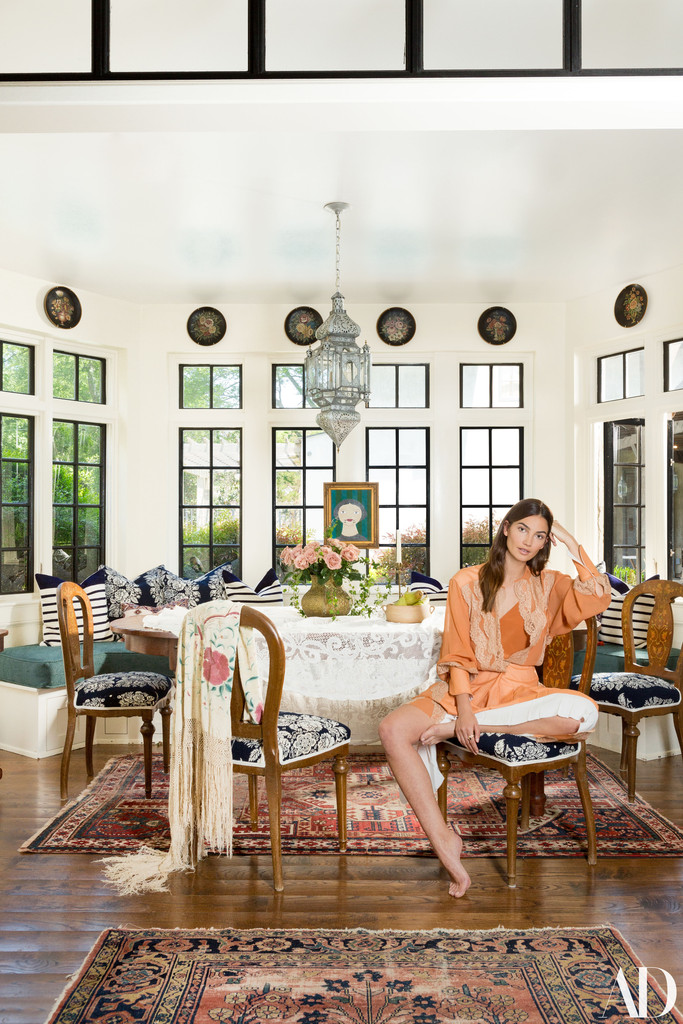 Leslee Mitchell
When Lily Aldridge is not walking down the runway, she's relaxing with her rock star hubby Caleb Followill and 6-year-old daughter Dixie in their bohemian, 1930s Tudor revival home in Nashville, Tenn.
Just recently, Architectural Digest stepped inside the 32 year-old model's humble abode to share where, and how, the runway beauty kicks up her feet when she's not busy traveling the world. Aldridge, a California native, decided to uproot her home when she fell in love with Followill, also known as the lead singer of Kings Of Leon.
She admitted, "We both travel a lot for work, but we do everything in our power to go in and out as fast as possible so we can have a normal life here."