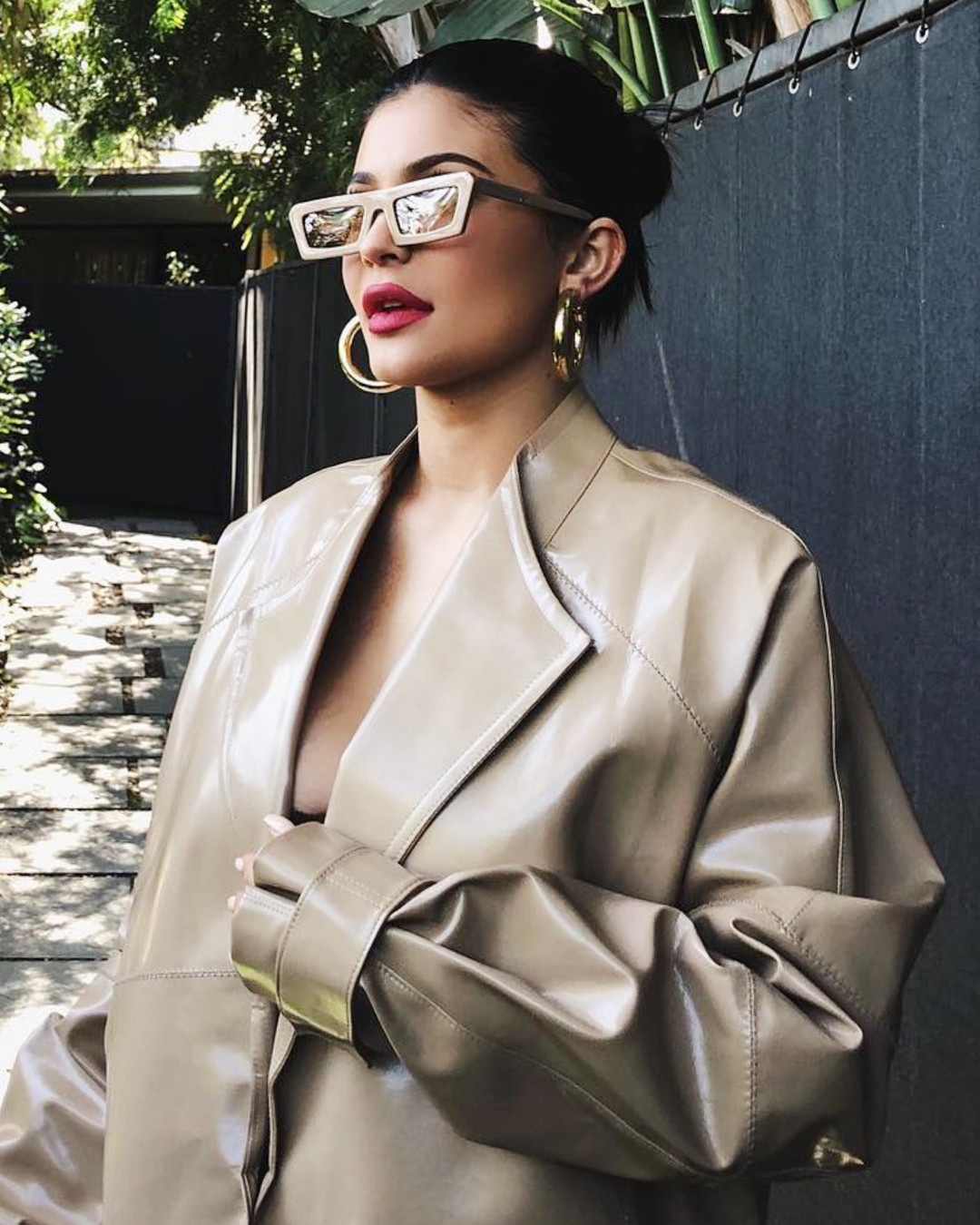 Instagram
Who knew that looking cool would take so much effort?
Dani Michelle, the celebrity stylist responsible for Kylie Jenner's epic style, just revealed what it takes to keep the Keeping Up With the Kardashians star looking fly. 
"I work around the clock," the stylist told Vogue UK. "It's a vicious cycle from 7 a.m. when the first emails come in to 9 p.m. when we finish unpacking clothes and organizing the showroom—every day."
Dani, who also works with Erika Jayne and Kourtney Kardashian, is responsible for sourcing the most trendy, sought-after clothing, as well as putting various pieces together to create looks deserving of millions of Instagram likes. For her clients, her job is very important.
On the flip of being known as fashionable, celebrities like Kylie and Erika are always up for judgment. They remain in the spotlight, with cameras pointing at every angle of their body and millions of people ready to share their opinion on their style. There's a lot of pressure. 
Luckily, behind-the-scenes, Dani is there with her team of assistants and interns to ensure that every time her client is photographed they look good and feel confident in what they're wearing. Confidence is key.
"Clothes, hair and make-up are like armor, they are a layer of confidence when you have a massive number of fans and people critiquing you," she shared. "To see them glowing when they walk onto a stage or they are caught by paparazzi and know that I am part of that means the world to me. To see them empowered, empowers me."
While so many of us struggle to get dressed in the morning, the thrill of fashion and its ever-changing trends fuel the stylist. 
"There are so many highs and lows associated with the job, it is definitely an addiction," she stated, further explaining why her 14-hour workday doesn't bother her. "The minute I check my phone my stomach flips. The day I got engaged I was running around, taking phone call, after phone call, after phone call. I was so overwhelmed that I forgot to take any photos!"
She may not have time to take photos, but the next time we double tap on Kylie or Kourtney's photos, we'll think about just what it takes to create their swoon-worthy look.