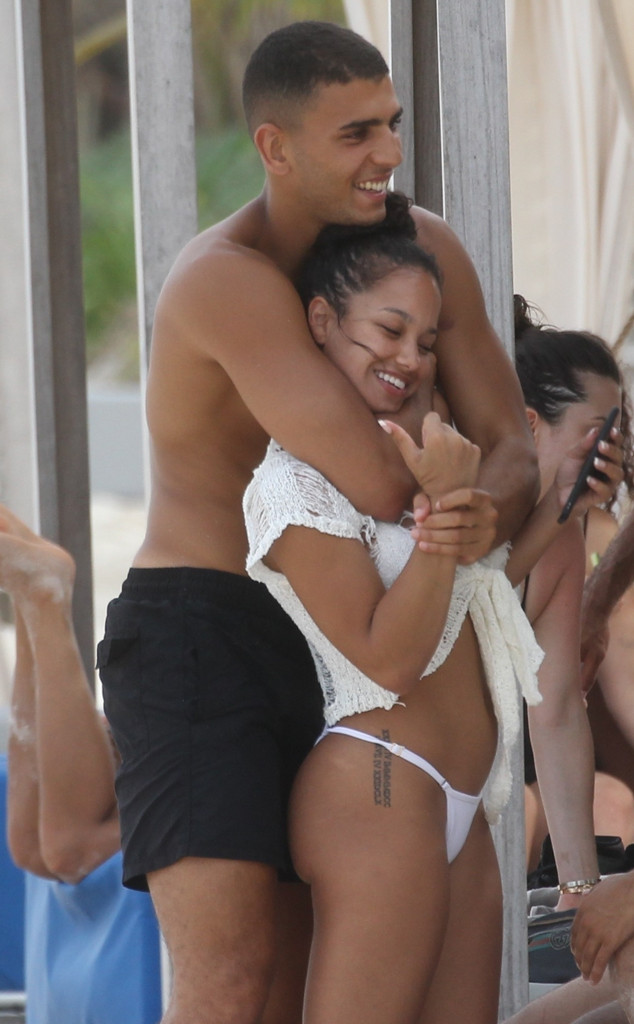 BACKGRID
As news of Kourtney Kardashian's split from Younes Bendjima broke, the 25-year-old model was photographed getting cozy with Jordan Ozuna in Mexico.
The pictures showed Kourtney's ex wrapping his arms around Jordan and playfully wrestling. The duo could also be seen lying on a beach bed together.
While the two vacationed with a group of friends, an eyewitness also told E! News Younes and Jordan were seen "kissing all night" and "were together alone."
Still, Jordan denied being romantically linked to him.
"Younes and I are not involved romantically AT ALL," she told E! News. "We were both invited to Mexico for a mutual friends birthday party with 13 other people. It was nothing more than friends having fun at the beach. No, we aren't romantically involved in any way, shape or form."
Younes also addressed the photographs after they ran on Daily Mail.
"They really want me to be the bad guy," he wrote on Instagram along with a series of laughing emojis. "F--k your Hollywood bullsh-t (can't have fun with your friends no more)."
"dailymail where are my 12 other friendssss?" he added, followed by a "Nice catch tho."