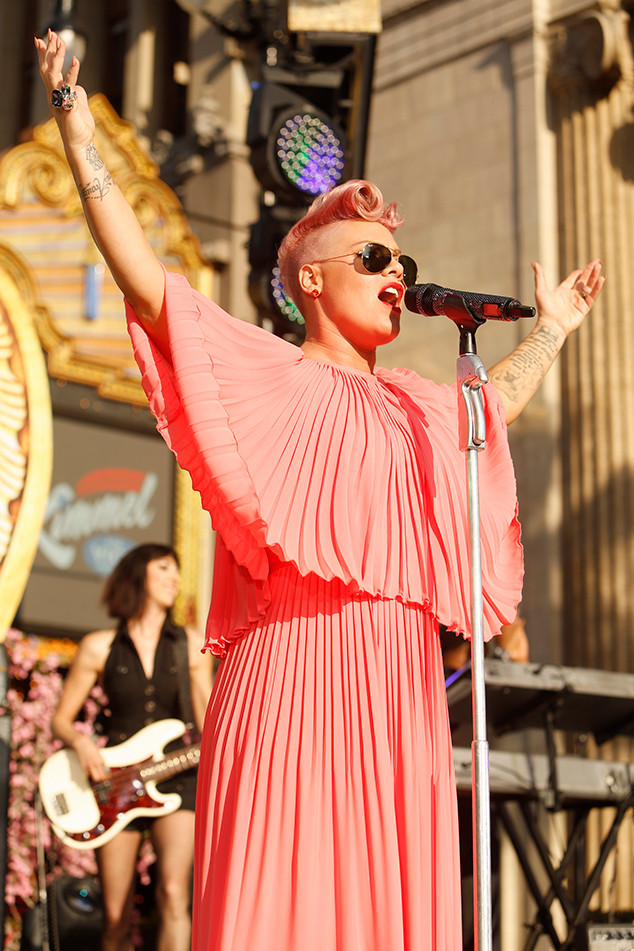 Randy Holmes/ABC
After being treated for a gastric virus earlier this week, Pink has been discharged from the hospital.
The singer took to Instagram on Tuesday to give her fans a health update and thank "all of the kind people out there" for their well-wishes and support.
It certainly hasn't been the easiest time for Pink. Last week, the singer postponed her Aug. 3 concert at Sydney's Qudos Bank Arena due to an "upper respiratory infection." Unfortunately, her health continued to decline. On Monday Aug. 6, Live Nation revealed Pink had been hospitalized for dehydration. While she was treated and dismissed, she was then readmitted for her gastric virus diagnosis.
The "Who Knew" artist explained she had "absolutely" planned to perform Monday night as part of her Beautiful Trauma Tour; however, she was "rushed to the hospital in excruciating pain" about 20 minutes before leaving for her soundcheck.
"That was the reason for the late cancellation," Pink explained. "It was out of anyone's control and, of course, wasn't planned that way."