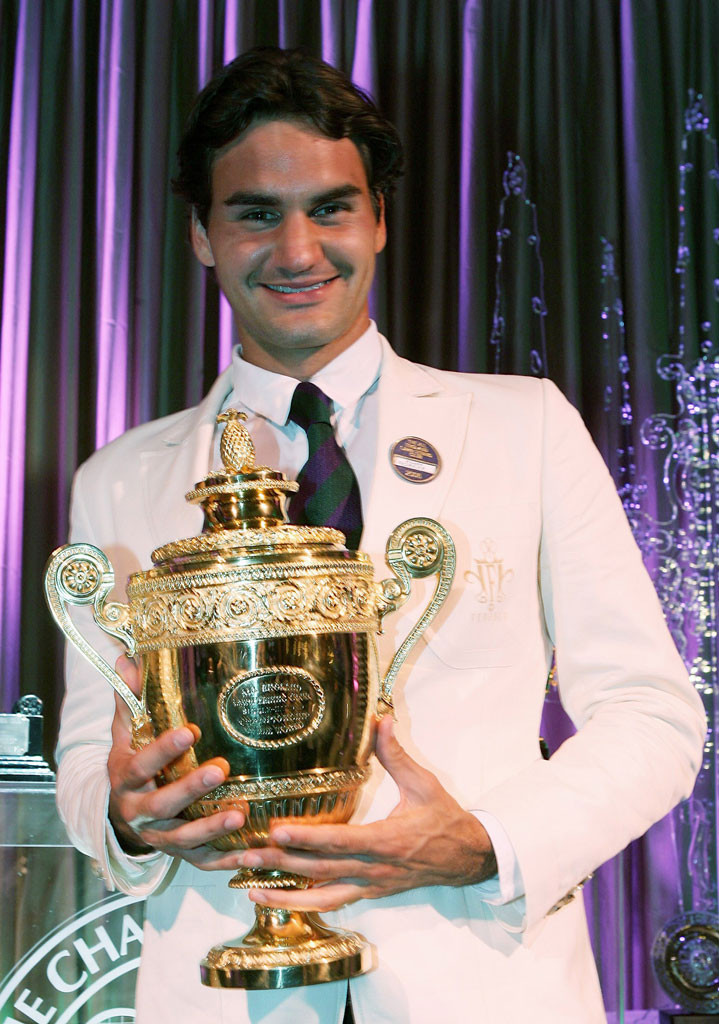 Clive Brunskill/Getty Images
You can't send just any man onto the court in tennis whites and a blazer and expect his outfit to be taken seriously, as Nike did with Roger Federer in 2006, unless he looks like the kind of guy who can play five sets without breaking a sweat.
And though of course Federer's internal cooling mechanism is perfectly efficient... he's close enough.
Tennis' coolest customer has been subverting expectations, wowing audiences, quieting critics and stockpiling records for almost two decades now, and though we won't say he's shown no signs of slowing down, he continues to live his best, blazer-worthy life (Anna Wintour calls herself a Federer groupie) and do so while playing his sport at an unprecedented level for "a man his age."
The Swiss athlete, still ranked No. 2 in the world, celebrates his 37th birthday today, and there are very few traces of rust on the Federer Express as he chugs toward his 18th US Open, having played in all but one of them since 2000.