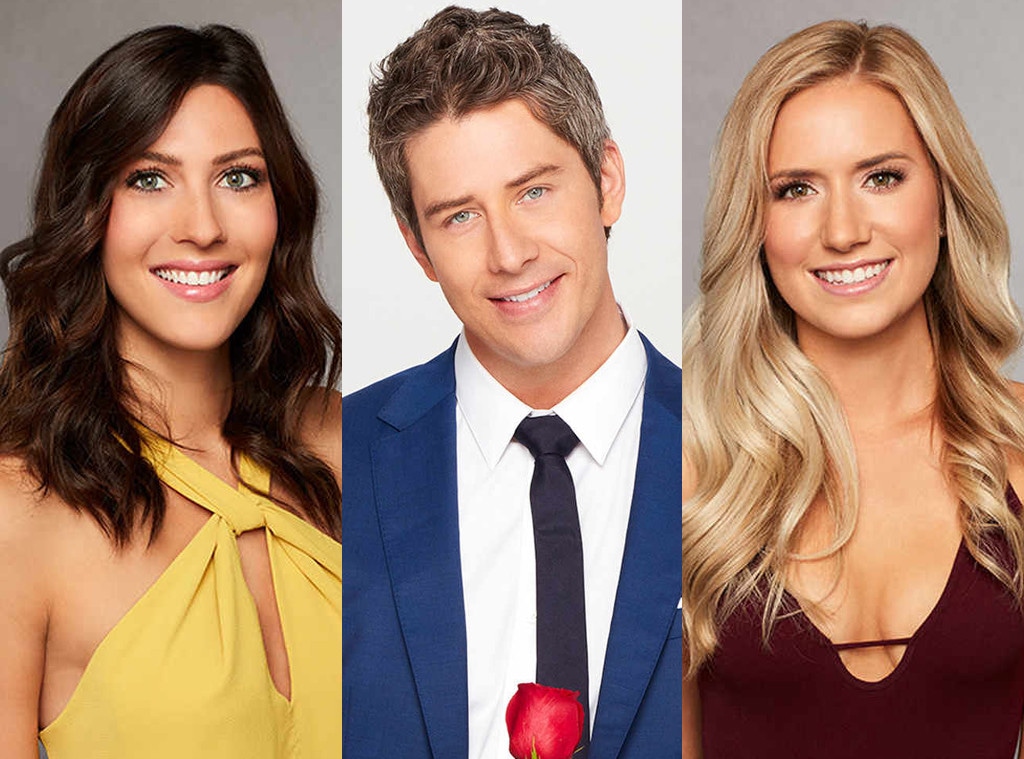 ABC/Craig Sjodin
 Becca Kufrin handed out her final rose on The Bachelorette tonight, but there was one other former suitor who we didn't see on TV.
Former star on his own season of The Bachelor, Arie Luyendyk Jr. posted an Instagram photo describing a "positive" conversation he and Kufrin shared. Also included in this tête-à-tête was Arie's fiancée Lauren Burnham.
According to Arie, he and Lauren "flew to the Maldives at The Bachelor and Becca's request." He wrote, "It's a conversation that unfortunately won't be shown but it was really positive for all of us."
The former Bachelor praised Burnham for her encouragement. "You can imagine this trip could have been very difficult for Lauren but she has supported and stood by me in all of this," he said. "I thank and love her everyday because of that."
Becca, Arie, and Lauren don't exactly have the fuzziest of relationships. At least, that's the TV version we saw. 
Becca and Lauren were Arie's final two women on his season, and he ultimately proposed to Becca. In a surprise—and as Chris Harrison would say "shocking" and "the most dramatic"—twist, Arie ended his relationship with her in a televised and controversial break-up. Arie explained that he spoke with Lauren and wanted to try again with her.
The former engaged couple ended things awkwardly and with many tears, but Arie then popped the question to Lauren on After the Final Rose. ""I have made some bad decisions, but the best decision was running back to you. I can't imagine a life without you," he gushed. "I truly believe you are my soul mate."
While the break-up spurred backlash all over social media and water cooler conversations across the country, Becca ultimately got her second chance at love with her own season.
Arie ended his message to Becca with an amiable tone: "We wish Becca all the happiness in the world and can't wait to see how tonight goes!"