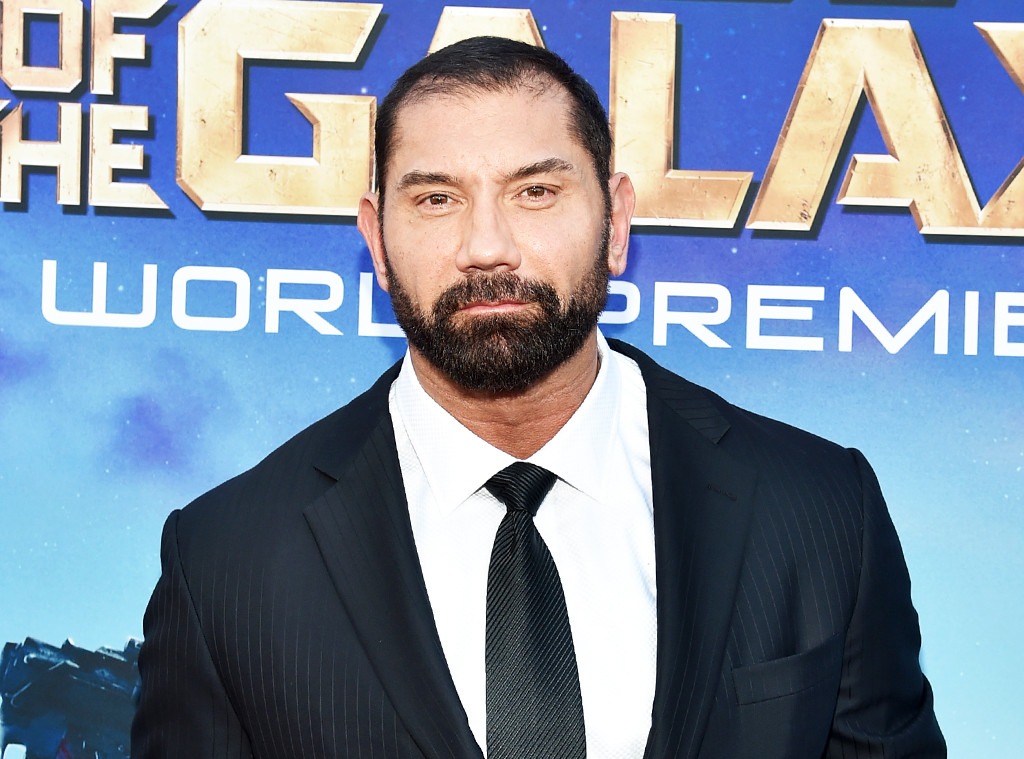 Alberto E. Rodriguez/Getty Images for Disney
Dave Bautista continues to show his support for director James Gunn.
After Gunn's controversial old tweets resurfaced on social media last month, Disney made the decision to fire him as director of Guardians of the Galaxy Vol. 3. Since that time, many of the film's stars have spoken out in support of the director. Last week, Bautista, Zoe Saldana, Chris Pratt, Bradley Cooper, Vin Diesel, Karen Gillan, Sean Gunn, Pom Klementieff, and Michal Rooker published an open letter in defense of Gunn, hoping to have him reinstated as director of the movie.
"We fully support James Gunn. We were all shocked by his abrupt firing last week and have intentionally waited these ten days to respond in order to think, pray, listen and discuss," the letter read. "In that time, we've been encouraged by the outpouring of support from fans and members of the media who wish to see James reinstated as director of Volume 3, as well as discouraged by those so easily duped into believing the many outlandish conspiracy theories surrounding him."
Over the weekend, a fan on Twitter asked Bautista if he had "any plans or response" if Disney doesn't reinstate Gunn.
"I will do what Im legally obligated to do but @Guardians without @JamesGunn is not what I signed up for," he replied. "GOTG w/o @JamesGunn just isn't GOTG. Its also pretty nauseating to work for someone who'd empower a smear campaign by fascists #cybernazis . That's just how I feel."
Guardians actor Kurt Russell also spoke out about Gunn's firing over the weekend. "It's sad. But it's a part of our fabric now, and I get it," he told Variety. "But I do think we're getting a little too sensitive on maybe some of the wrong people."
"You have to realize that when you are in that world as a comedian, a writer, whatever you're always stretching the boundaries and trying to find something which lead him to something that the world loves, which is Guardians of the Galaxy," Russell continued. "He has a wonderful heart and a wonderful mind. I hope he is forgiven."