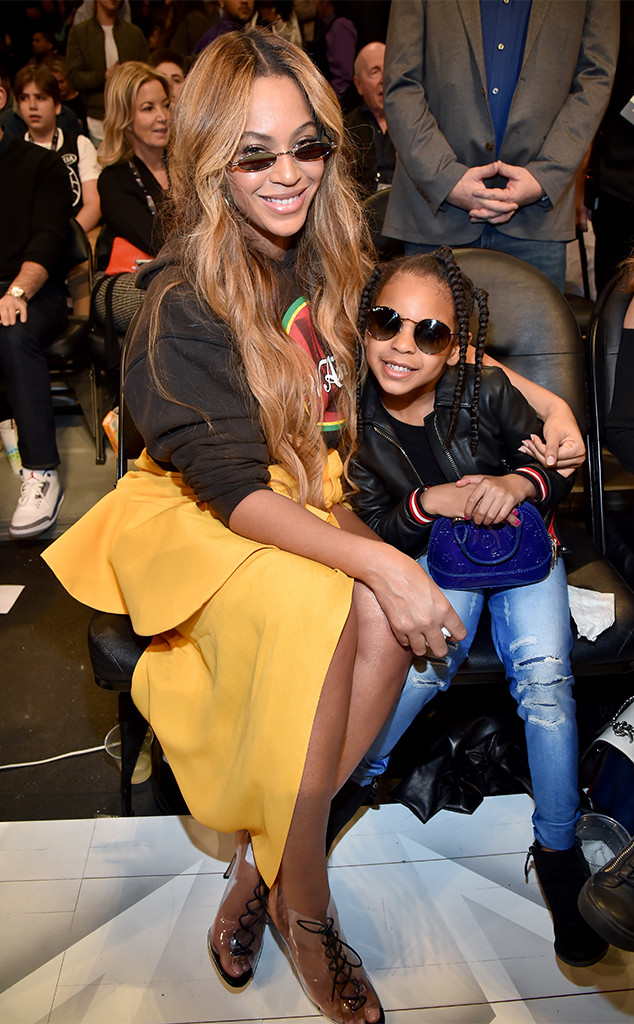 Getty Images
As temperatures soared in New York City over the weekend, Beyoncé and Blue Ivy Carter kept cool at Frozen on Broadway.
Fans spotted the mother-daughter duo at the show on Saturday evening at the St. James Theatre. Photos posted on social media show Bey holding Blue Ivy's hand as they arrived at the performance in NYC.
The Bachelorette's Jason Tartick and Colton Underwood were also in attendance at Frozen on Saturday and spotted Bey in the audience. "I'm still debating if I'm more star struck by @PattiMurin performance @FrozenBroadway or the fact @Beyonce was in the audience," Tartick tweeted after the show.