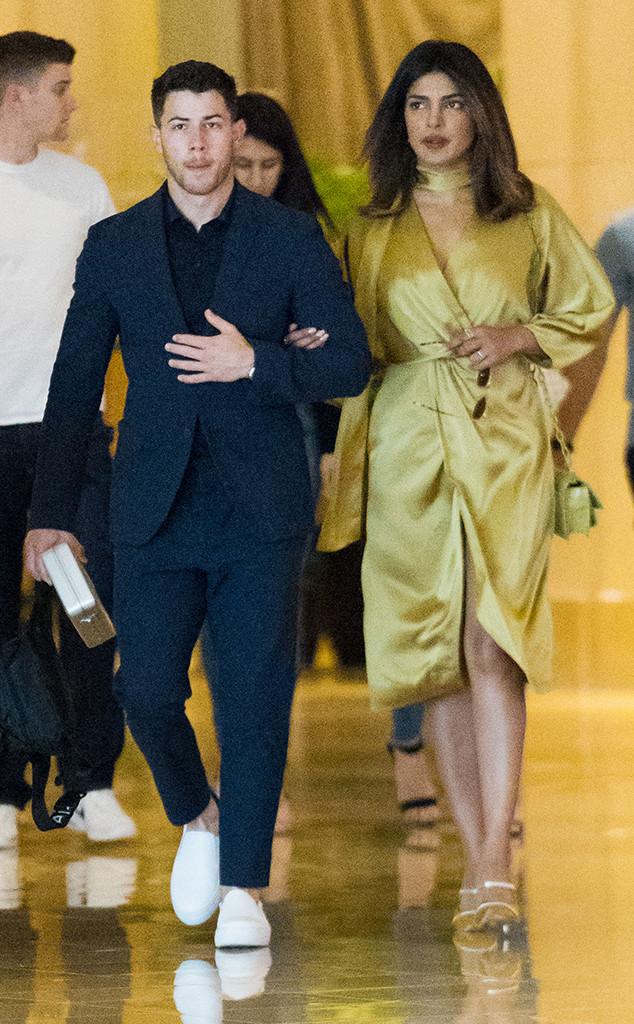 Jackson Lee / SplashNews.com
If you're about to get on stage to perform for thousands of screaming fans, make sure you've got your biggest fan by your side to cheer you on.
That's precisely what Nick Jonas did when his fiancée Priyanka Chopra was spotted rooting for him front the front row at MTV Spotlight in Singapore over the weekend.
The singer performed alongside other acts like Alessia Cara, CL and the Sam Willows, Afgan and Slot Machine for the main event and had his better half close by throughout the concert.