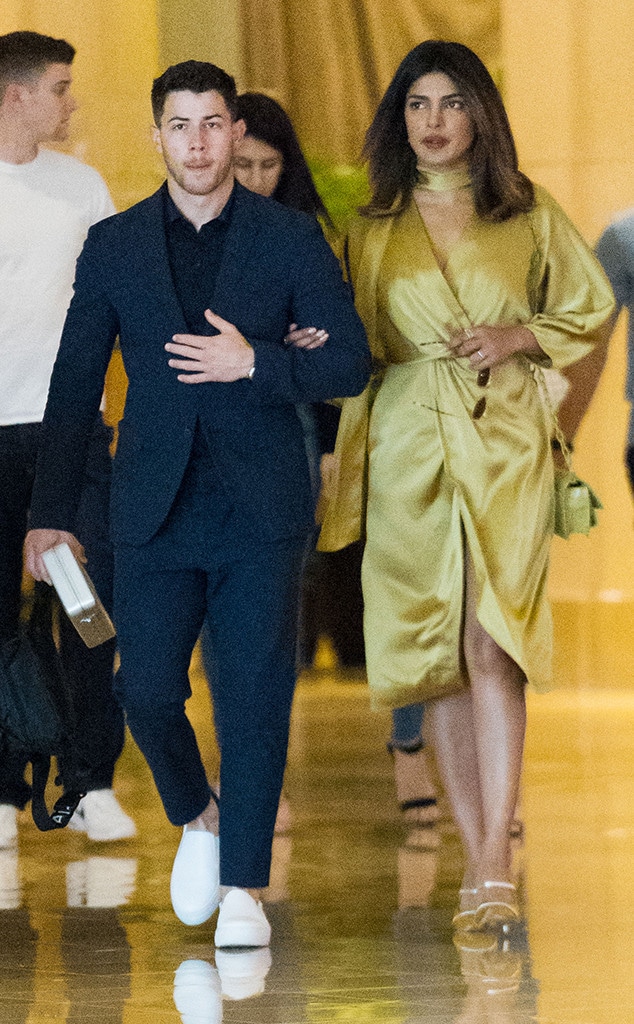 Jackson Lee / SplashNews.com
If you're about to get on stage to perform for thousands of screaming fans, make sure you've got your biggest fan by your side to cheer you on.
That's precisely what Nick Jonas did when his fiancée Priyanka Chopra was spotted rooting for him front the front row at MTV Spotlight in Singapore over the weekend.
The singer performed alongside other acts like Alessia Cara, CL and the Sam Willows, Afgan and Slot Machine for the main event and had his better half close by throughout the concert.
The Quantico actress was seen dancing along to her main man's songs and joining in on the crowd's cheers.
Late last month, E! News confirmed that Jonas had popped the question to his girlfriend of two months after a whirlwind trip to London where they two even met up with Meghan Markle and Prince Harry.
Jonas stopped by a Tiffany & Co. in London and shut the entire store down to get ample time and privacy to find the perfect ring for his proposal.
Chopra is longtime friends with the new Duchess of Sussex—who actually gave her stamp of approval on her BFF's soon-to-be husband.
Now it's only a matter of time before we see a seriously royal cameo at the nuptials of the future Mr. and Mrs. Jonas.