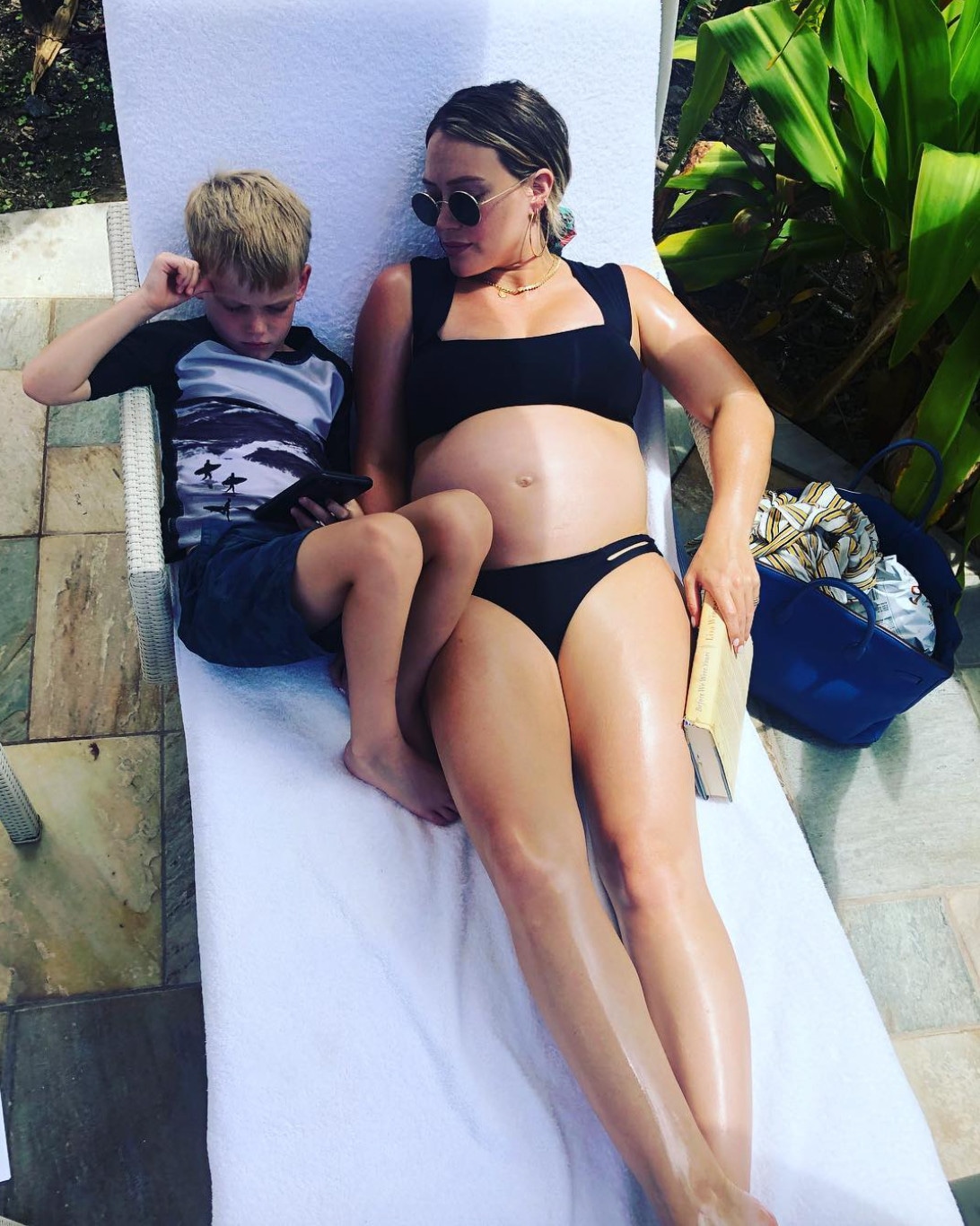 Instagram
Hilary Duff wouldn't miss her annual Hawaii trip for the world, so why not turn it into a babymoon?! 
As has become a summer tradition over the years, the Younger star and 6-year-old son Luca Comrie flocked to the beach for a tropical, mommy-son vacay. Duff was also joined by a gal pal for the getaway, which a source tells E! News is going down on the island of Maui. 
Hilary, who is currently pregnant with baby No. 2, documented their oceanfront stay on social media. "Max relax," she captioned a snapshot of herself rocking a black bikini while lounging with her little man. 
Notably missing was Duff's boyfriend, singer-songwriter Matthew Koma, but the mom-to-be made sure he still felt her love from thousands of miles away. 
"Missing this part of our pack," Hilary, 30, wrote alongside a photo of her beau of a few years. Meanwhile, a source tells E! News the former Disney darling is about six months pregnant and heading into her third trimester. 
Explains our insider, "She has said that this pregnancy is a lot different than when she had Luca and that she forgot how it was to be pregnant! It's been a lot harder but she hasn't had any complications. She is just getting used to her body changing rapidly, and the process is taking a toll on her energy levels. Overall, things have been going smoothly and they are both preparing for her arrival." 
And like any first-time father, were told Koma is "getting very anxious" but is "excited" to have a daughter of his own. 
"Matthew is really supportive and has been there every step of the way," the source adds. "He's overly attentive and it makes Hilary laugh. She thinks it's cute that he's so involved already. The two of them are inseparable and Matthew is head over heels with Hilary. They are going to be great parents together." 
Likewise, Luca is just as excited to become a big brother. The insider reveals that the adorable celeb spawn is "always asking about his 'baby sister' and always showing interest. Hilary thinks the transition will be smooth."
Duff and Koma announced they were expecting their first child together in June. 
Looks like the countdown is officially on!