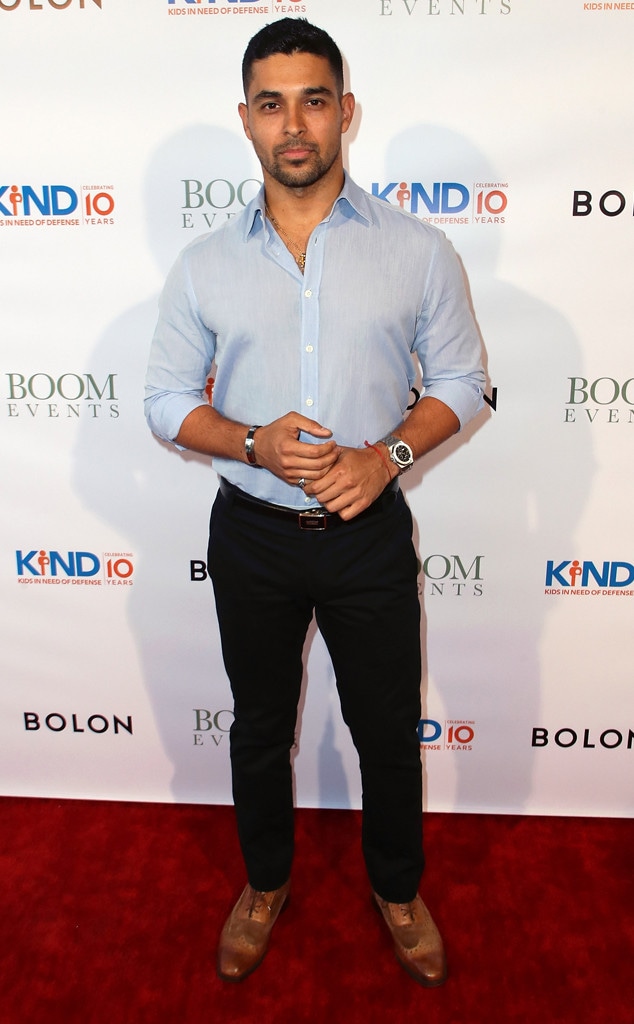 David Livingston/Getty Images
For Wilmer Valderrama, the show must go on. 
Nearly two weeks have passed since Demi Lovato suffered an apparent drug overdose and was rushed to the hospital, but her ex-boyfriend and constant supporter throughout the life-threatening crisis took time away for a good cause on Saturday. The actor attended a charity event in Los Angeles for Kind Los Angeles, an organization founded by Angelina Jolie that works to provide legal counsel to refugee and immigrant minors in the U.S. 
One day prior, he was photographed arriving to the NCIS set in L.A. 
As previously reported, Valderrama has made frequent visits to Cedars-Sinai Medical Center to see the pop star since she was admitted Tuesday, July 24. 
Lovato, 25, is expected to leave the hospital in the coming days and head straight to a rehab center for further treatment. 
"Demi's turned the corner and is doing much better," a source told E! News on Friday. "She will be released in the next few days and the plan is for her to go to rehab. She is starting to grasp the severity of what happened and that she almost died."
Explained another source, Demi has agreed to enter rehab because "she wants to make a statement to her fans, family and friends that she is strong and can recover... Demi knows she needs help. Her family has told her that this is the time to be a good example to her fans."
Valderrama has not commented publicly on his former love's extended hospital stay.