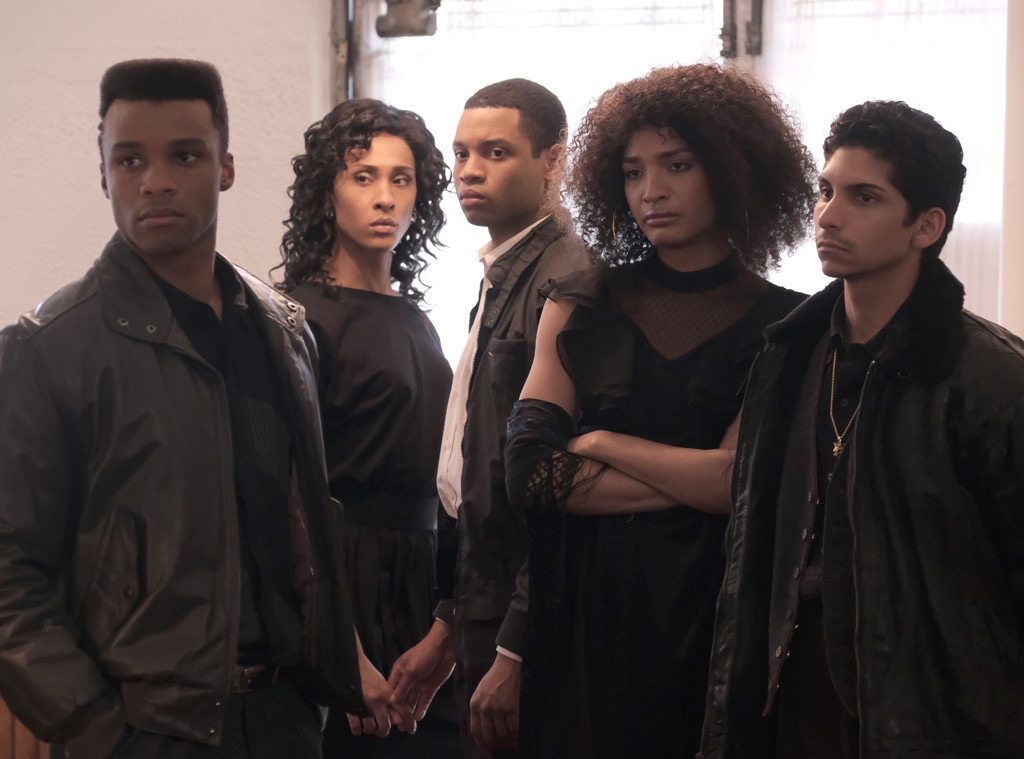 FX
Pose is going to the future…sort of. The first season of the FX period drama ended in 1988, but season two, which has yet to begin production, will jump ahead to 1989 and end in March 1990 when Madonna's "Vogue" debuted.
Series co-creator Ryan Murphy said he has a pretty good relationship with Madonna, but doesn't know if he'll get her to appear on the series.
"I think the thing about this show thus far is the casting that we've done, we haven't tried to do too much of my typical stunt casting and I don't think we will," Murphy said at 2018 TCA summer press tour. "I don't think that's what the show is about, but I always love to talk to Madonna. I don't know how she'd feel about playing 1990 Madonna."
And if Madonna offered to appear? "I would say let's talk to Janet Mock about that," Murphy joked.
The use of "Vogue" will be about the characters experiencing their world and community put on display for the world to see. "How that song sort of took something that was unknown in the culture and made it mainstream," Murphy said.
The FX series features HIV-positive characters, but they haven't discussed when and how the show will tackle whether or not Blacna (Mj Rodriguez) and Pray Tell (Billy Porter) would succumb to the disease during the series' run.
"I think it's something that's very difficult when you work on a show and you grow to love these characters and actors," Murphy said. But there's a responsibility to show the cold, hard truth, he said.
"We will see that on our show," he said. "How we will do that I don't know." But if/when they do, it will be an event in the life of the show with the cast involved.
The second series will feature more of Blanca and Pray Tell's HIV experience and feature the return of Sandra Bernhard as the nurse she played in season one. "We want to be truthful about that," he said.
Pose returns in 2019.