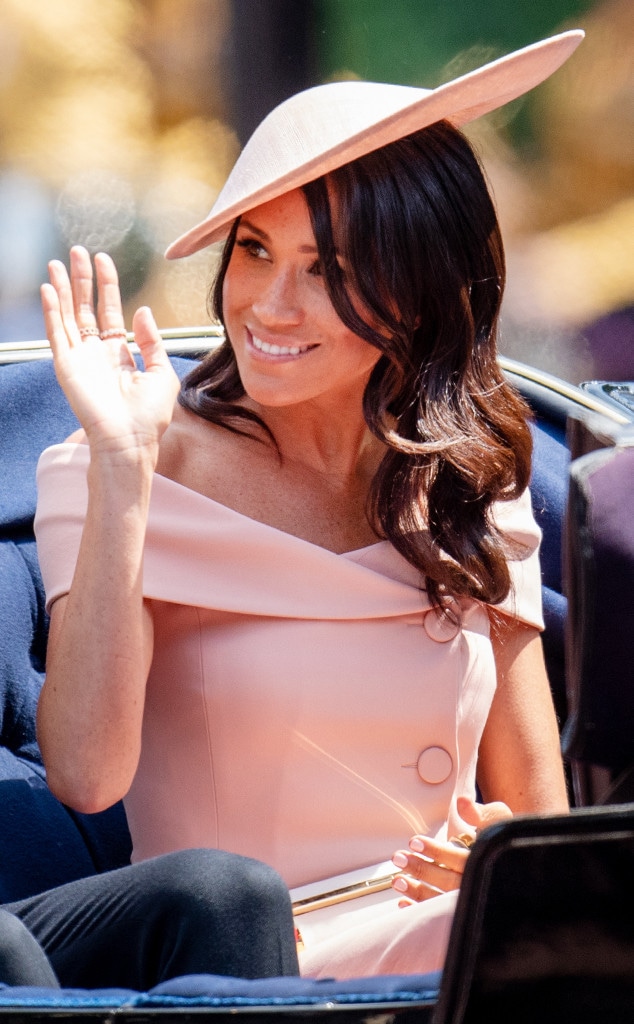 Mark Cuthbert/UK Press via Getty Images
She's only been an official duchess for two and a half months, but Meghan Markle has already made quite a statement in the royal fashion industry.
From her off-the-shoulder pink ensemble at the Trooping in the Colour to her chic Givenchy pantsuit during her royal visit to Dublin, the Los Angeles native is not afraid to show her true colors when it comes to dressing like royalty.
While there are certainly some less-than-ideal fashion guidelines the Suits alumna must now adhere to—no wedges, miniskirts or dark nail polish to name a few—it's clear that the duchess will continue showing off her personal style.
Because, above all, Meghan knows how to dress for the occasion without losing her unique flair. Whether attending her nephew's christening in an olive green Ralph Lauren outfit, spending time with the Queen in a conservative cream dress or enjoying Wimbledon with sister-in-law Kate Middleton in nautical blue stripes, the chic royal is a genius at finding fitting but flattering looks.
In honor of the duchess's 37th birthday today, take a look through our gallery as we go through every single one of Meghan's royal looks.
Happy birthday Meghan! We can't wait to see what you wear next.