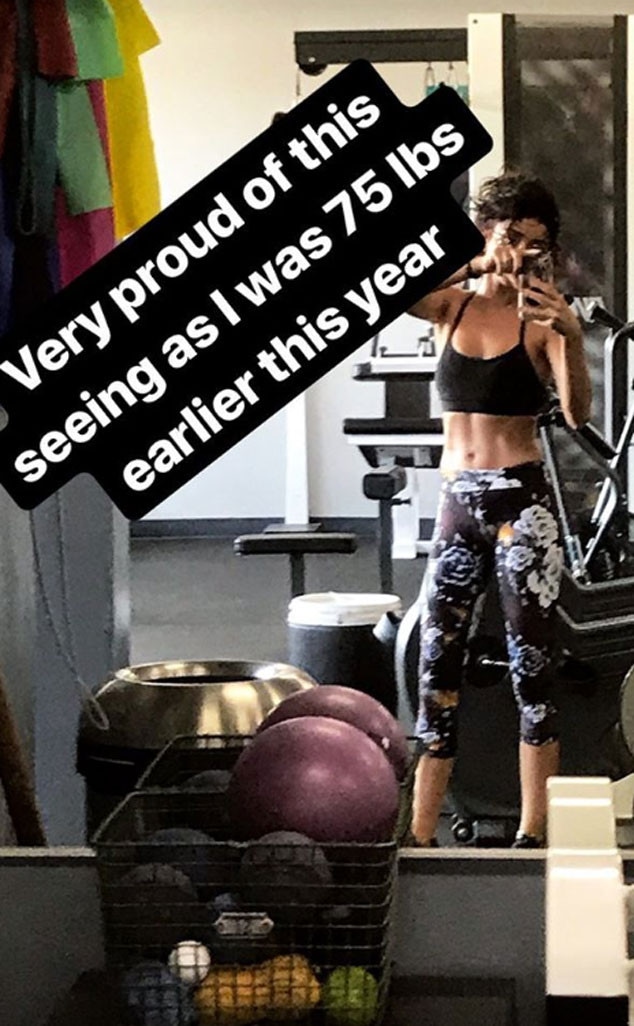 Instagram
Sarah Hyland is "very proud" of her body.
The 27-year-old Modern Family star took to Instagram on Thursday to document her time in the gym and give fans an update on her health. "Reallllllly did NOT want to come in today," Hyland told her social media followers. "But I'm very glad I diiiiid. Stay strong out there ladies!!! Every workout counts."
She then shared a photo of herself in her workout attire at the gym, writing, "Very proud of this seeing as I was 75 lbs earlier this year." It was just over a month ago that Hyland was cleared to return to the gym after being hospitalized.
BG003/Bauer-Griffin/GC Images
In June, Hyland shocked her fans when she shared a selfie from the hospital, showing the actress with a swollen face.
"Sometimes a selfie is more than just a good angle and feeling cute. This time for #nationalselfieday I've decided to share my truth. As painful as it is," Hyland wrote. "So here is my face that was torn from work against my will. But I'm very grateful it was. Health should always come first."
It was six years ago when Hyland underwent a kidney transplant after battling kidney dysplasia, a congenital disorder. Last year, Hyland took to Twitter to respond to body shamers, letting everyone know that her face was swollen from life-saving medication. She also shared that she had "basically been on bed rest" at the time and had lost a lot of muscle mass.
After Hyland's hospitalization in June, she was able to return home and received a lot of love and support from her boyfriend, Wells Adams. The Bachelor alum, who recently returned from a tropical vacation with Hyland, is currently relocating from Nashville to Los Angeles, where his girlfriend films her show.