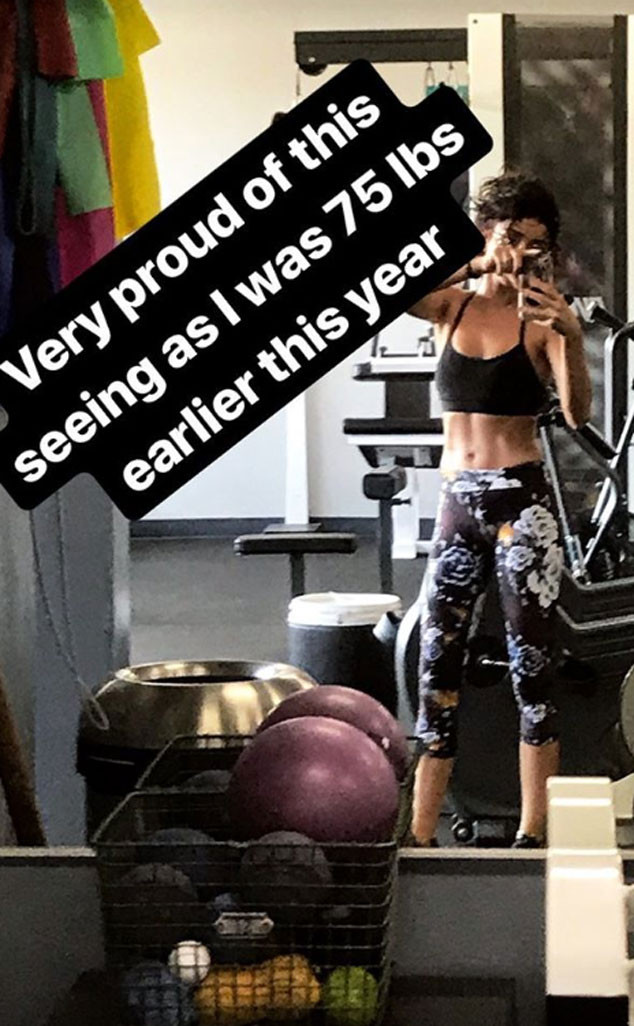 Instagram
Sarah Hyland is "very proud" of her body.
The 27-year-old Modern Family star took to Instagram on Thursday to document her time in the gym and give fans an update on her health. "Reallllllly did NOT want to come in today," Hyland told her social media followers. "But I'm very glad I diiiiid. Stay strong out there ladies!!! Every workout counts."
She then shared a photo of herself in her workout attire at the gym, writing, "Very proud of this seeing as I was 75 lbs earlier this year." It was just over a month ago that Hyland was cleared to return to the gym after being hospitalized.