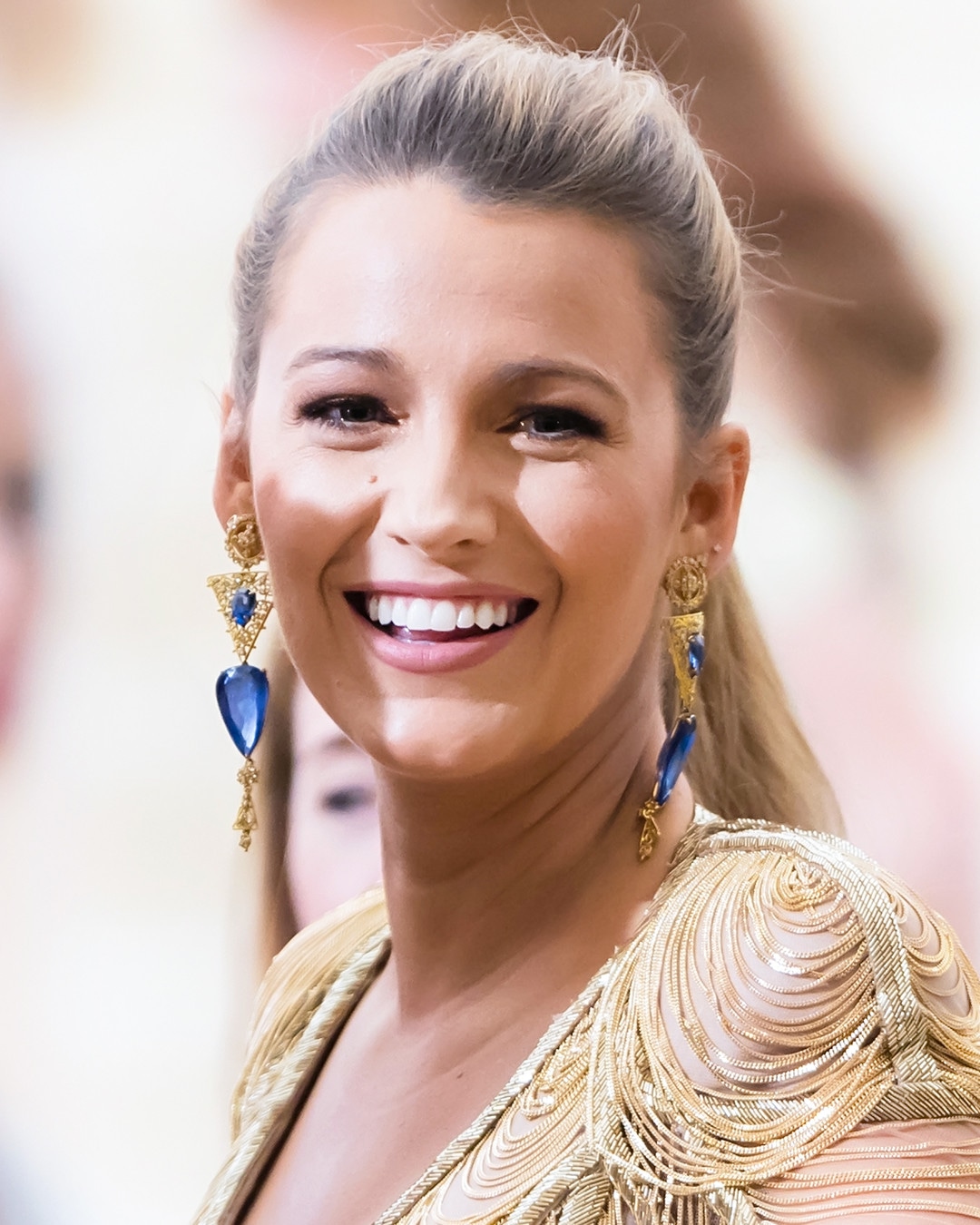 Gilbert Carrasquillo/GC Images
Who is Mariah Carey without her bronzed glow? Who is Erika Jayne without full glam? Who is Lucy Liu without lined eyes?
Don't get us wrong: They're still very beautiful, talented women, but perhaps not as recognizable without their trademark look—and that's partly due to makeup artist Kristofer Buckle. The industry vet—who calls Blake Lively, Christina Aguilera, Lucy, Erika, Mariah and more(!) as clients—is responsible for either creating or maintaining a few of the most iconic looks in Hollywood.
"I just think that everybody should have a signature look," the founder of the eponymous cosmetics collection told E! News. "It's kind of like branding your personality. It should be something that is very you."
You don't have to be a film siren or Billboard diva to find your signature look. Although the stars may look perfect, there's always something they like best—and that's where we can relate.
"There's a feature that you love about yourself or other people love about you and they make it known and compliment you about it—that's the place to start," Kristofer advised. "[If you have] beautiful lips, take a chance and put color on it. It doesn't have to be a stamp pad of red, but it could be a color that has vibrancy to it. And it's something you always do, so you can use that as your palette of expression. You can be that girl with the magenta lips or the girl with the pretty lipsticks; it's a reference," he added. "It's about identifying [the feature] and magnifying it. I pay attention to what's good. By focusing on that, I'm automatically upstaging all of the things that are not good."
How does the makeup artist use this method on celebrities, who seemingly are flawless? First, the pro wants a signature look to stand apart from the crowd.
Lucy is a Chinese woman, and that's important because there are not a lot of Chinese actresses," he explained. "I don't want to do things to take away from that, so I actually want to magnify the slant of her eyes. I want her to look like a gorgeous Chinese woman. I make sure her cheekbones are just wide and gorgeous and her eyes are very slanted, but I give her a brow, because she doesn't have much a brow. For her, it's all about her eyes."
Although Blake may be an alien from a planet where all the inhabitants look like beautiful, enchanting goddesses, she, too, has features the actress likes to emphasize.
"Blake has more of a hooded eye, and she likes when her eyes and bone structure are played up," Kristofer noted.
Of course, sometimes full glam is the only way to go—but there's a strategy to it.
In terms of beauty, "Erika Jayne puts the pedal to the floor. She understands the importance of an image. She's a beautiful woman and she really has a beautiful face and beautiful skin. But even beautiful women know they can be more beautiful with makeup in a strategic and intelligent way. We make it shine; we make it sparkle even more," he said.
"With Erika, I do play up her eyebrows a lot because her eyes are so gorgeous. She has wide-set eyes so I want to balance that with placement so it brings things in a little more. She has a lot of real estate on her cheeks so I make sure to bring her eyes down; I make her eyes really big and, of course, lashes. She's not afraid of the glam."
Already have an existing signature look that needs a little updating? Don't veer too much.
"There are ways of making [a signature look] more modern, but you don't want to change too much," Kristofer said. "During Butterfly, I started changing it up a bit, making [Mariah] look tanner, a little sexier. I created shapes that are familiar, so even if I changed the color scheme slightly, which I rarely do with her, I always keep familiar shapes. When fans meet their idol, I don't want them to be disappointed. I want them to have the full experience of what they imagined."
Ready to find your signature look?