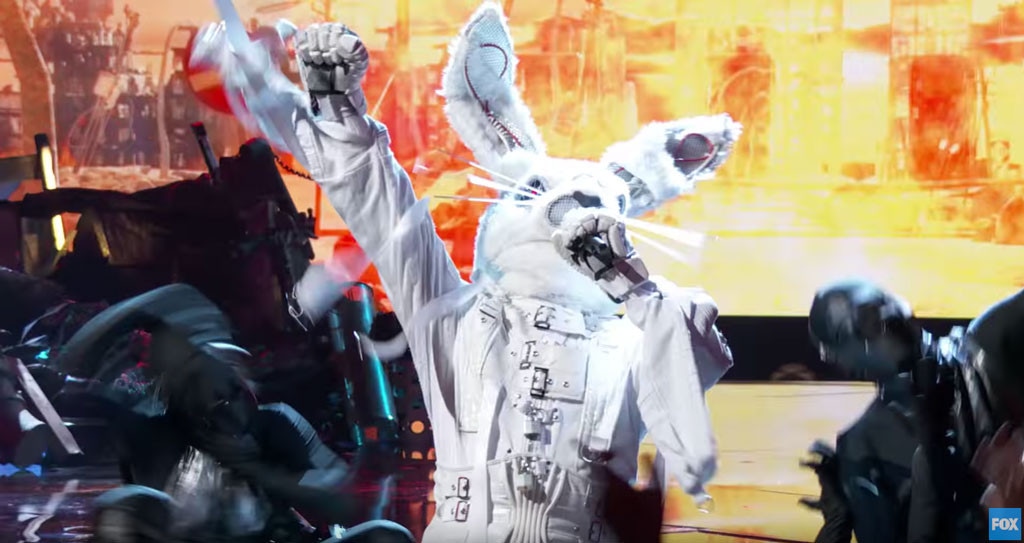 FOX
Get ready for all your dreams and all your nightmares to come true at the same time. 
Fox's newest show, announced on Thursday during the network's summer TCA press tour, features celebrities dressed up in terrifying full body costumes and performing musical numbers. A panel including Jenny McCarthy, Robin Thicke, Nicole Sherzinger, and Ken Jeong, along with host Nick Cannon will then have to guess who the celebrities are. It's both exactly what you're now picturing and also so much crazier, as you can see in the trailer below. 
The show, which is an American version of a format that already exists in many other countries, will feature a cast of 12 celebrities competing to stay on the show, but one will be eliminated each week, with their identity revealed as they leave.
EP Rob Wade promised that the caliber of celebrities behind those masks will be impressive, including "65 Grammy nominations, 16 Emmy nominations, four stars on the walk of fame, and four Super Bowl rings," and that they will be "household names." 
"I feel very strongly that this is a very well-known cast," he said. "I think most of the people, all of you in here, will recognize all our masked singers." 
The commitment for the celebs was only eight days over the course of a month, and all they really had to do was put on a costume—no hair and makeup required—and sing a song. That means that in theory, we're likely to have a much more impressive list than the typical cast of Dancing with the Stars. 
The show is massively popular in countries like Thailand and South Korea, and Jeong says he was encouraged to say yes to joining the series by his Korean mother, who's a huge fan of the series. Ryan Reynolds even  recently competed in a unicorn costume on the Korean version to promote Deadpool 2, so perhaps we'll see him again on the American version. Probably not, but perhaps!
The Masked Singer is set to premiere on Fox in January 2019.