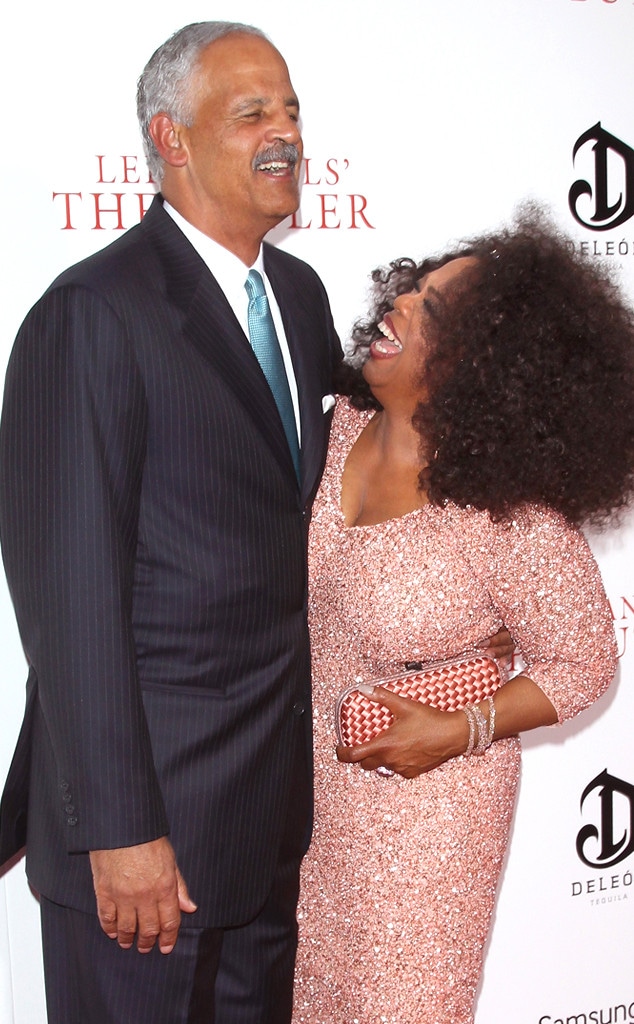 Jim Spellman/WireImage
When it comes to turning up the heat with longtime partner Stedman Graham, it sounds like Oprah Winfrey quite literally turns up the heat...in the kitchen. 
During an "Ask a Staffer" Q&A on O The Oprah Magazine's Instagram account, the media mogul took queries from fans ranging from her remaining dream destinations (Antarctica) to whether she's going to a show for Beyoncé and Jay-Z's current On The Run II tour ("Yes, honey!").
The star was equally candid about her perfect date night with Graham, who she's been in a relationship with for more than three decades. 
"Well, I am a really good cook and the wonderful thing about Stedman is in all the years that I've been cooking for him, no matter what it is—even if it's a piece of toast like the other day I made an English muffin and he's like, 'Where did you get this English muffin?' and I'm like, 'It's an English muffin,'" she imitated. 
 "He is delighted with anything that I make, so my favorite date night is to make him black-eyed peas and cornbread as a surprise for dinner and then honey, hush," she continued. "That's all you need!"
As she reiterated, "Perfect date night: me cooking and then it's on."
They do say the way to a man's heart is through his stomach!
While Stedman has her heart, Yara Shahidi holds her hope. When asked which young person gives her hope for the future, Winfrey named the 18-year-old Grown-ish actress.
"I hope I'm still around when she becomes president of the United States," Winfrey answered. "That is going to happen—if she wants it to happen."