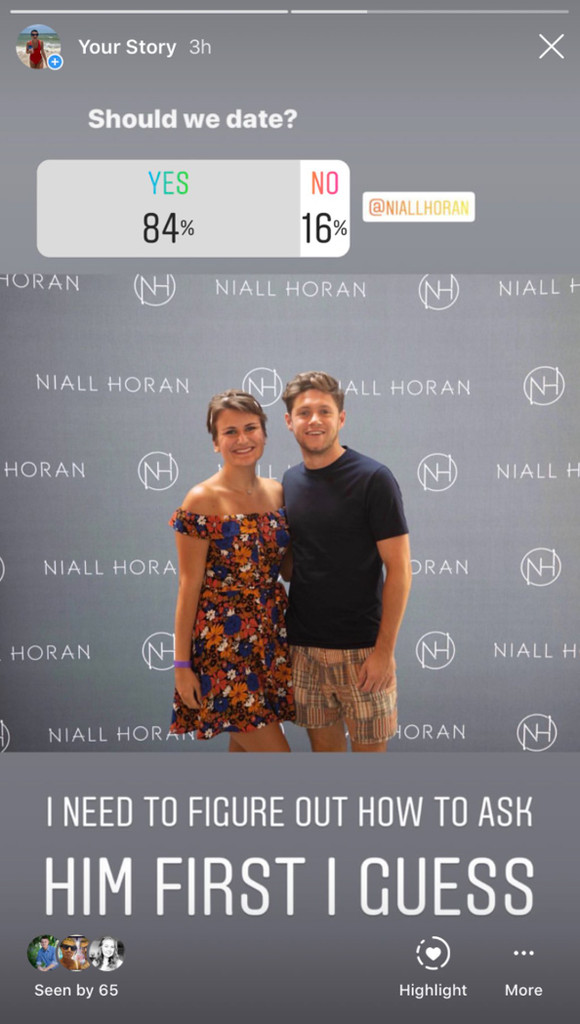 Twitter
One lucky fan of Niall Horan almost had her chance at dating the boy bander, but fate had different plans.
The Twitter user shared a picture of herself meeting the singer at an event and asked in a poll, "Should we date?" A majority of her followers voted in her favor, while a small percentage disagreed, including Niall—or so it appeared.
Turns out the singer, who is currently dating Hailee Steinfeld, did not actually participate in the Instagram poll created by Tory Appel, despite a pretty convincing photo that made it look like he did.
After the hilarious photo went viral, Twitter users were quick to point out the small flaws that indicated the pictures had been tampered with.