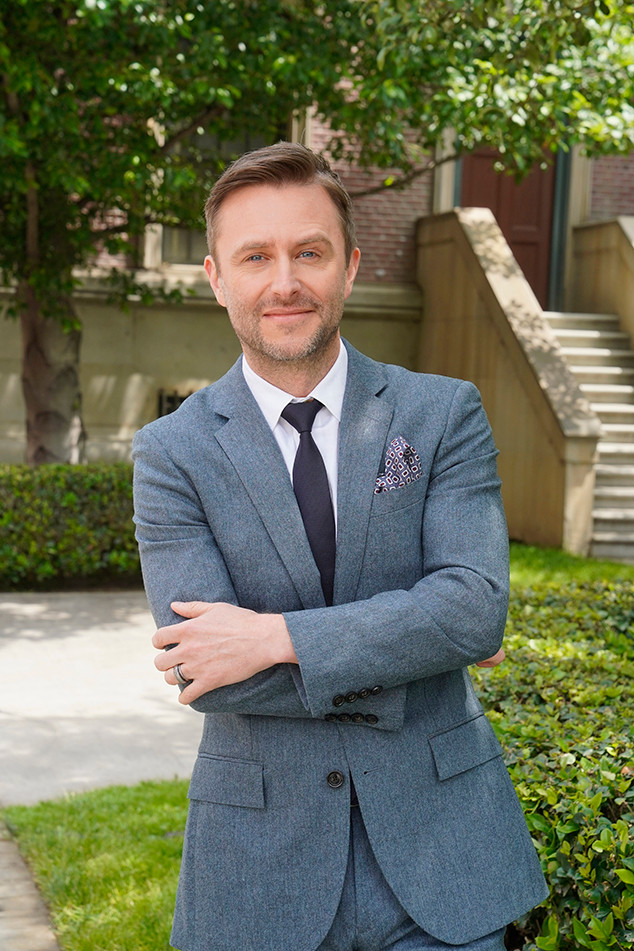 Paul Drinkwater/NBCUniversal
Chris Hardwick will return to NBC.
According to multiple reports, the multi-hyphenate will appear as a guest judge on America's Got Talent on August 7. NBC has also reportedly confirmed that he will resume as host of The Wall for the third season, which is slated to start production in the fall. Hardwick is also an executive producer on the game show.
In June, Chloe Dykstra penned an essay in which she described an allegedly abusive relationship with an unnamed ex-boyfriend that she had in her early '20s. She claimed she suffered "long-term abuse," sexual assault and career blacklisting. Though Dykstra did not specify, the piece was widely interpreted to be about the 46-year-old host and podcaster, whom she dated for three years before they announced their split in 2014.
Following the essay, Hardwick responded in a statement to Deadline, denying Dykstra's allegations.
"These are very serious allegations and not to be taken lightly which is why I've taken the day to consider how to respond," Hardwick said in the statement. "I was heartbroken to read Chloe's post. Our three-year relationship was not perfect—we were ultimately not a good match and argued—even shouted at each other—but I loved her, and did my best to uplift and support her as a partner and companion in any way and at no time did I sexually assault her."