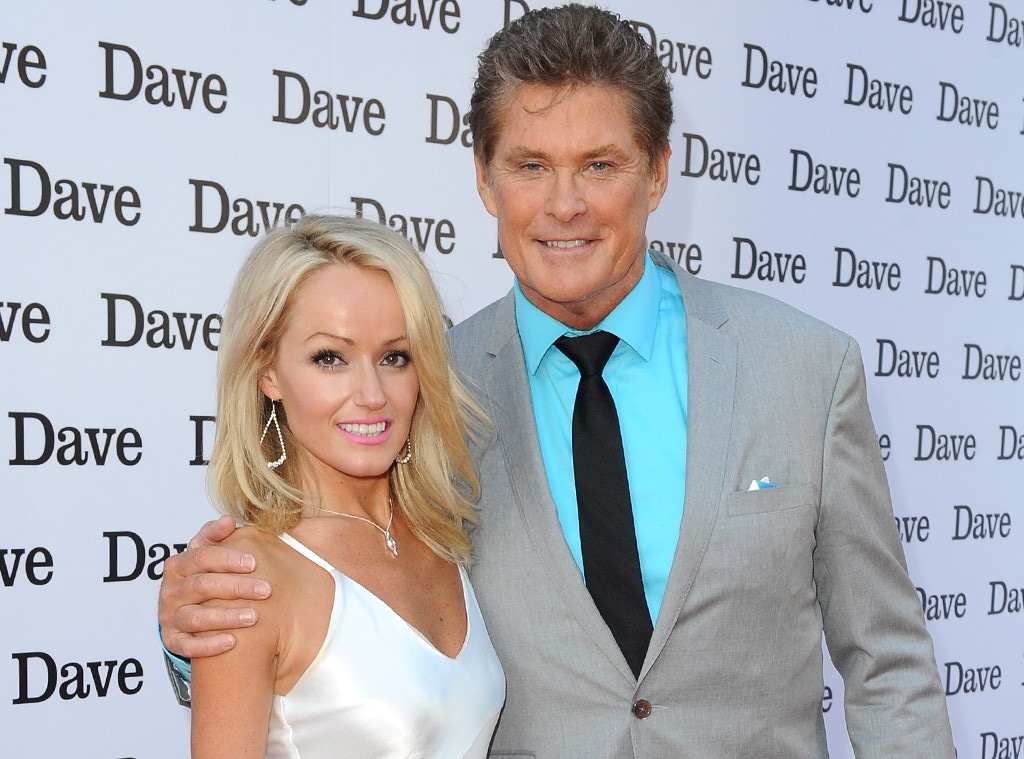 Dave J Hogan/Getty Images
Wedding bells are ringing! 
Baywatch actor David Hasselhoff tied the knot with his fiancée Hayley Roberts in a small ceremony in Puglia, Italy. Hasselhoff's press agent confirmed the news to E! News. Wedding attendees included Hasselhoff's two daughters Taylor, 28, and Hayley, 25, as well as other friends and family.
Hasselhoff and Roberts first got engaged in 2016 when he popped the question while enjoying a picnic in Malibu, he told HELLO! at the time. After the engagement, Hasselhoff tweeted about the news, calling it "THE BEST WEEK EVER." The newlyweds met five years prior to the engagement in 2011 while he was a judge on Britain's Got Talent.
This is Hasselhoff's third marriage. He was previously married to Pamela Bach and Catherine Hickland.
Roberts and Hasselhoff have yet to post any photos of their small wedding on social media, but the model's Instagram is replete with photos of the two of them. These pictures include glamorous red carpet shots as well as selfies of the two of them.
There's a bit of an age difference between the new husband and wife, but Roberts has spoken out about it before. The 38-year-old Welsh model told HELLO! at the time "I don't mind." Meanwhile, Hasselhoff is 66.
Congratulations again to the newlyweds!