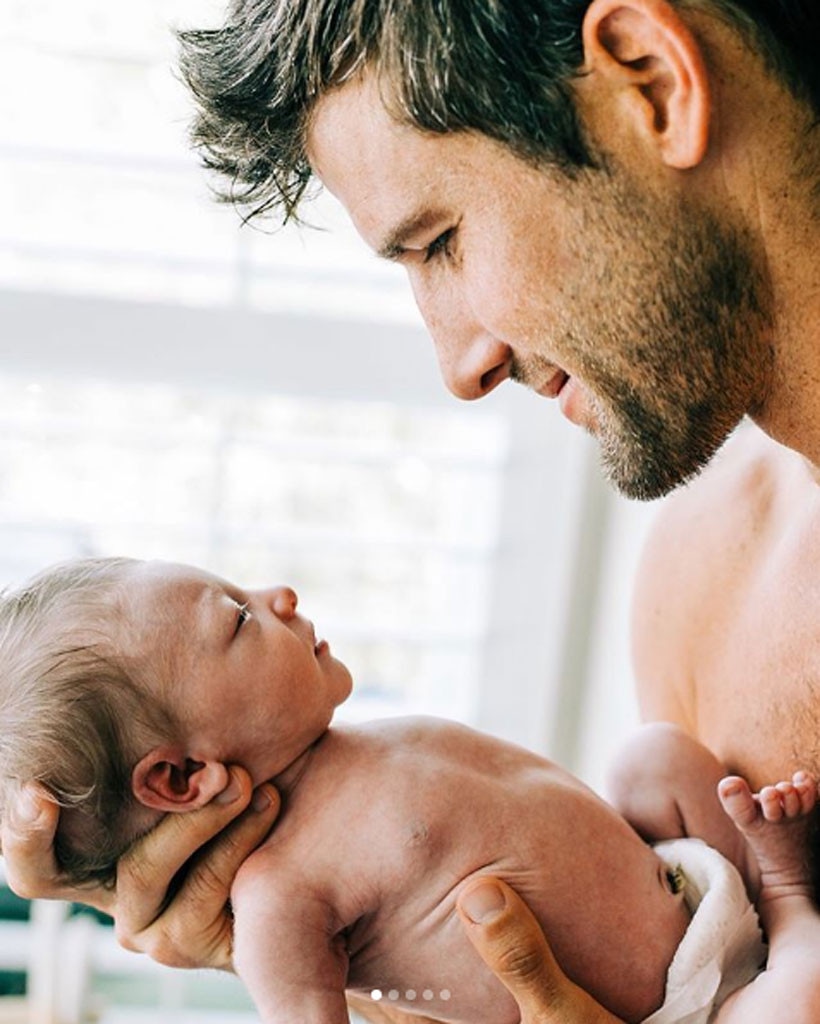 Hattie Foote Photography, @hattiefootephotography
New parents alert!
Imposters star Parker Young and his fiancée Stephanie Weber just announced the birth of their first child together: a beautiful daughter named Jaxon Orion Young. Young shared a series of photographs on Instagram and tweeted about it. Jaxon was born on July 19.
In the series of intimate portraits obtained by E! News, Young described Jaxon as "Daddy's J.O.Y." Photos show a shirtless Young holding Jaxon in his arms, as well as a close-up of the baby girl with her mouth and big blue eyes wide open.
As previously reported, Young proposed to Weber in February 2018 at their gender reveal party. Young told Us Weekly at the time he was "thrilled to start a family...I have so much love and respect for women. It's amazing knowing I'm about to have a daughter. We are so grateful #thefutureisfemale."
Hattie Foote Photography, @hattiefootephotography
Hattie Foote Photography, @hattiefootephotography
Before Weber gave birth, E! News got a special sneak peek into baby Jaxon's nursery filled with photos of animals, including cows and pigs. Parker and Weber painted the walls lavender, which Young hopes will "help the baby sleep."
Young couldn't be happier that he and Weber now have a baby daughter.
He told E! News, "I am going to shower this little lady with more love than she knows what to do with. I'm going to take her everywhere, teach her as much as I can and help her and her girlfriends to take over this world and whip it into shape."
Weber and Young's baby isn't the only cute thing these two have going for them! The couple met back in high school and their love has stayed strong ever since. "My lady is a superhero. Women in general are superheroes," Parker said.
Congratulations to the entire family!