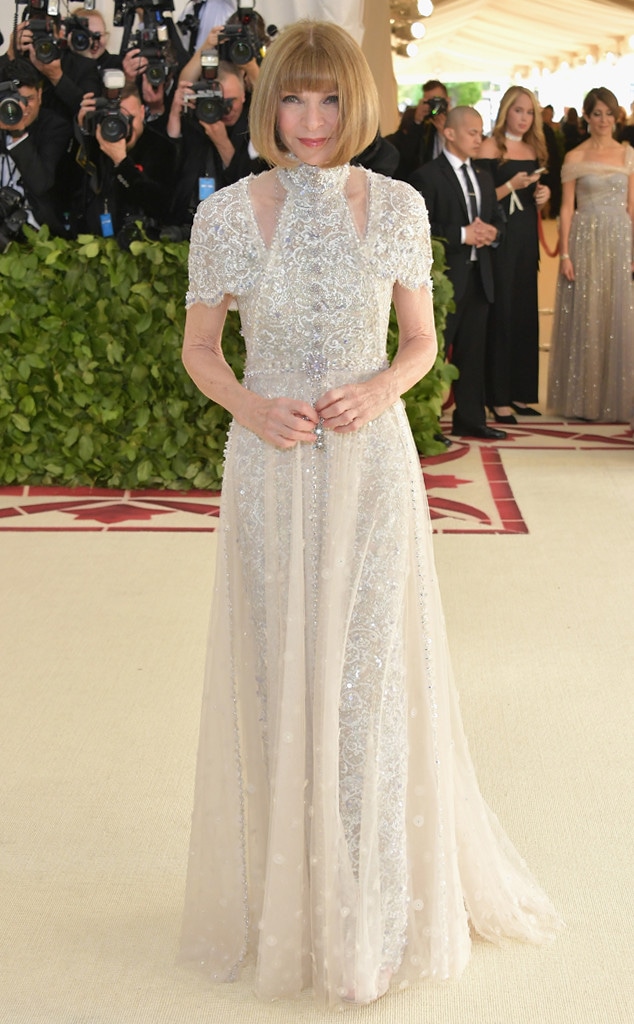 Neilson Barnard/Getty Images
Anna Wintour is here to stay.
On Tuesday, Bob Sauerberg, the CEO for Conde Nast, released a statement praising the fashion icon for being "an incredibly talented and creative leader whose influence is beyond measure." He continued, "She is integral to the future of our company's transformation and has agreed to work with me indefinitely in her role as Vogue Magazine's editor-in-chief and artistic director of Condé Nast."
This announcement comes after the Huffington Post claimed that Beyoncé is reportedly taking "unprecedented control" over the planning process for her cover on the highly-anticipated September issue. These rumors have shocked the fashion world since Wintour is known for her hands-on role in crafting the fashion bible.
The mother-of-three will apparently be taking on the responsibility of writing long form captions and choosing which photos to feature both inside and outside of the issue, a job that Wintour normally has the final say on. One thing Queen Bey will not be doing is participating in a sit-down interview as most icons do when they land the cover for the iconic publication.
And rumor has it the "Single Ladies" artist has hired a black photographer to shoot the cover for the first time in Vogue's 126-year history. The lucky young artist, Tyler Mitchell, who has done campaigns for notable names like Marc Jacobs and Givenchy, is said to have been selected by the singer herself.
In recent months, rumors of Wintour's exit from the world renowned magazine abound, with some claiming the upcoming issue will be her last.
But as Sauerberg's statement shows, the fashion icon is not planning on hanging up her sunglasses anytime soon.