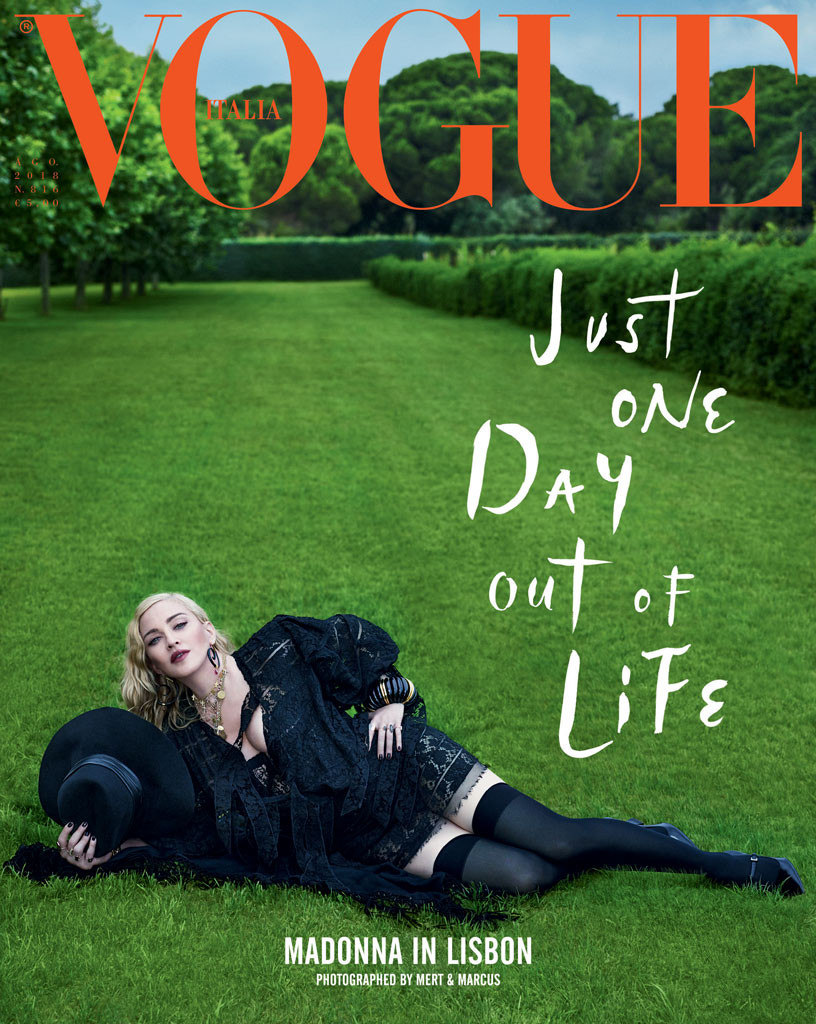 Photography by Mert Alas and Marcus Piggott, courtesy Vogue Italia
Superstars: they're just like us, right?
As it turns out, pop sensation Madonna is more like us normal folk than we think—for the most part. The singer opened up to Vogue Italia in an exclusive interview about why she moved to Lisbon, Portugal and how the transition has been on her family and herself. The star, who turns 60 on August 16, has embraced her role as a soccer mom.
Madonna's choice of Portugal as her new home wasn't merely picked at random. After all, it is world soccer star Cristiano Ronaldo's home country.
She told Vogue Italia that her 12-year-old son David has dreamed of playing professional soccer for years. "I've been desperate to get him into the best academies with the best coaches, but the level of football in America is much lower than the rest of the world. I saw his frustration, and I also felt it was a good time," she said.