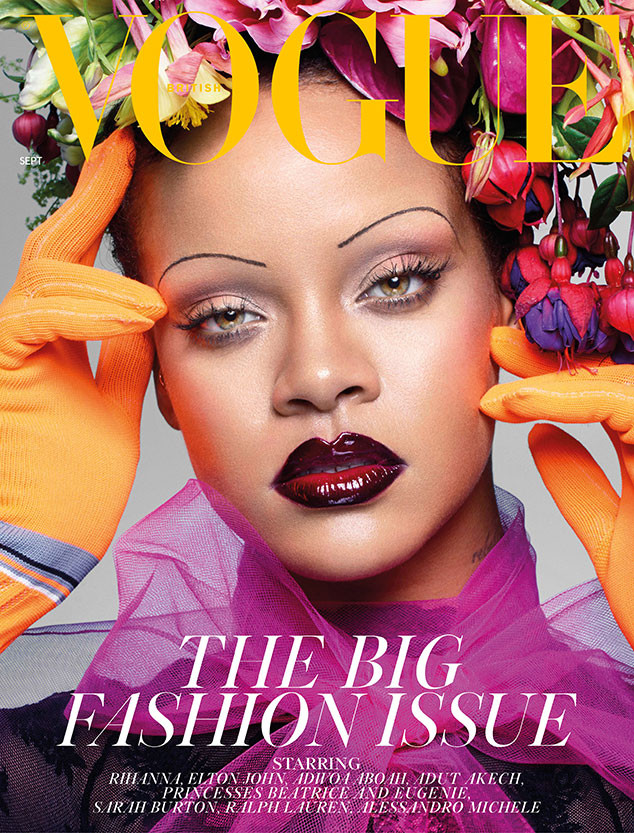 Nick Knight
When it comes to the art of transformation, Rihannais the master of disguise.
The Grammy winner, makeup mogul and style savant is British Vogue's cover star for the highly coveted September issue. Once again, she's a style shapeshifter as she poses in bold textured and ruffled ensembles paired with striking floral headpieces.
As the final touch for this avant-garde transformation, the songstress gazes into the camera with a glossy plum pout, ethereal eye makeup and barely there, pencil-thin brows—an impossible-to-miss departure from her typically thicker arches.
While it's unclear exactly what we should credit for bringing this brow makeover to fruition, the 30-year-old superstar has once again proven she can pull anything off.