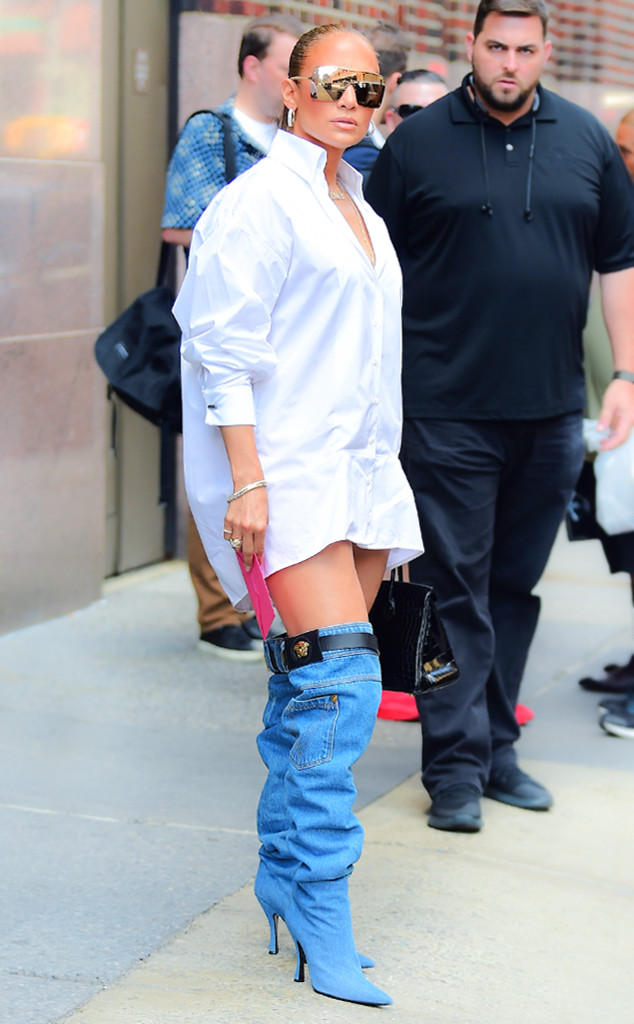 Splash News
Finally, there's a solution to the age-old slouchy boot problem.
Have you ever fallen in love with a pair of knee-high or over-the-knee boots, only to realize that they don't stay up when you wear them? You spend half the day bending over to pull up the one boot that sinks lower than the other. Accidental asymmetry doesn't look good when it comes to boots.
Jennifer Lopez just solved your problem with one outfit.
Today, the Shades of Blue actress was photographed in New York City, wearing an oversized shirt dress, Versace boots, diamond hoop earrings and larger-than-life sunglasses—the best street style look on the week. While each piece of the look is standout, there's one piece of we can't take our eyes off: her thigh-high denim boots.