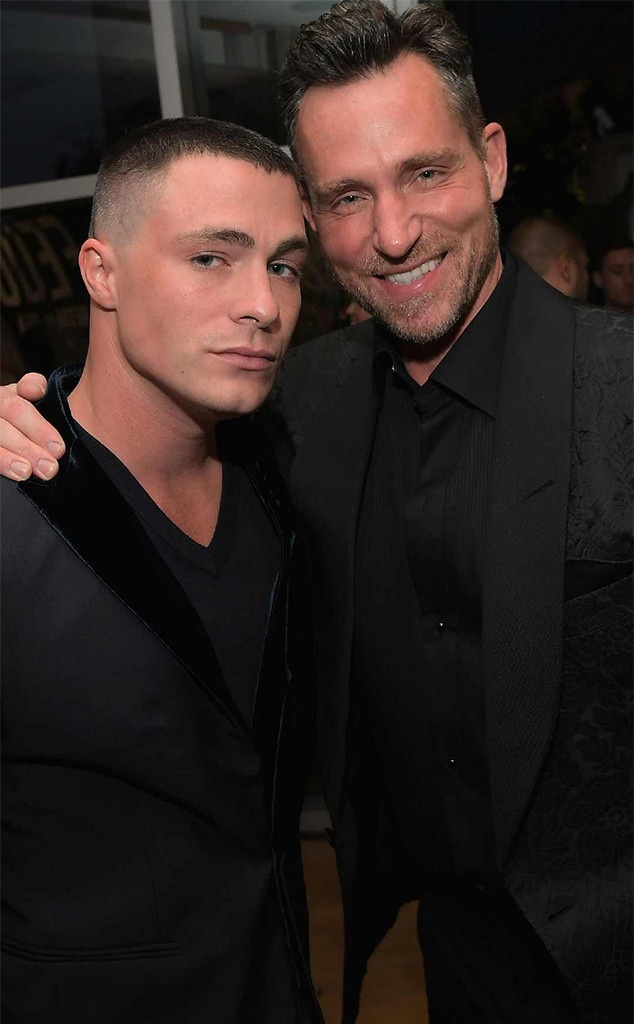 Charley Gallay/Getty Images for Vanity Fair
Evolving relationships can lead to some unexpected lessons.
It's no secret that Colton Haynes and Jeff Leatham's relationship has experienced some changes ever since they got married in October 2017.
But close to three months after filing for divorce from his husband, the Arrow star is opening up about his current mindset.
"I'm learning right now. I'm going through something and I'm learning to be more positive and learning that the basic thing is people change," Colton shared on the latest Anna Faris is Unqualified podcast episode. "People can become super positive. I have to accept that because I'm a little negative. But if you're happy, you're happy."
During the episode, host Anna Faris and fellow guest Stephen Amell discussed dating and relationships.
And at one point into the podcast, Colton couldn't help but express his feelings about his situation.
"I'm not trying to get emotional but I'm going through some s--t right now," he shared. "I'm very candid so I say what I feel and that's life. We've been doing this for like an hour and I'm sorry."
A supportive Anna replied, "Our dude listeners cherish it because we all go through the same f--king s--t."
Earlier this month, Colton and Jeff sparked reconciliation rumors after the pair was spotted reuniting at a Los Angeles airport. We're told they were returning from Vancouver where they celebrated Colton's birthday over the weekend.
As for where there relationship stands today, they are both trying to keep things private.
"Friends say Colton has been struggling greatly with grief since this loss of his mother earlier this year, however Jeff and Colton have remained in touch off and on since their split," a source previously told E! News. "Friends say Colton's mother's surprising death put the couple's marriage in turmoil just months after the marriage, leading to Colton to end things."