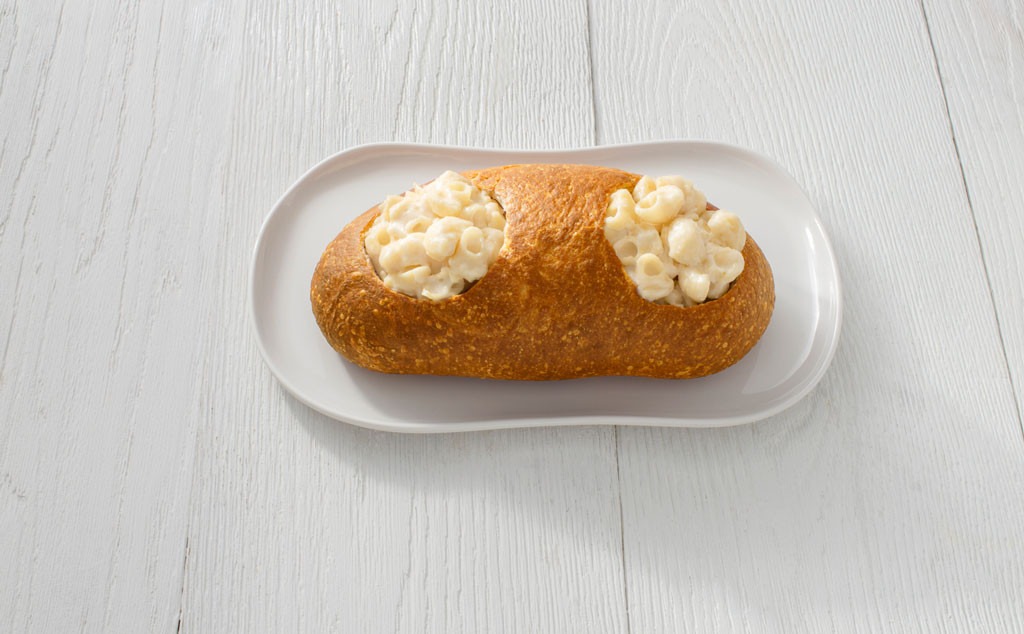 Panera Bread
WARNING: This article will make you hungry.
Panera Bread is making all of your bread bowl dreams come true! The company has announced that it's testing out the Double Bread Bowl starting in August, but you'll have to get yourself to Philadelphia to try it. The new one loaf, two cut outs menu item will be available upon request in Panera cafés and through delivery in the Philadelphia market from Aug. 5 to Aug. 31.
So if you're not in the immediate area, there's still time to book a plane or train to Philly to have your Double Bread Bowl experience.
The Double Bread Bowl can include any two of Panera Bread's signature soups or mac and cheese, so it's perfect for sharing with your bestie, sibling, significant other...or just for enjoying yourself!
Since news of the menu item update was announced, social media has been in a frenzy, with users expressing their excitement over the Double Bread Bowl.
"PANERA'S NEW DOUBLE BREAD BOWL IS THE BEST THING TO HAPPEN TO 2018 YOU CANT COME @ ME FOR THIS IM SO HYPE," one Twitter user wrote. While another user tweeted, "Hitting Panera first thing for that double bread bowl."
Check out more reactions below!