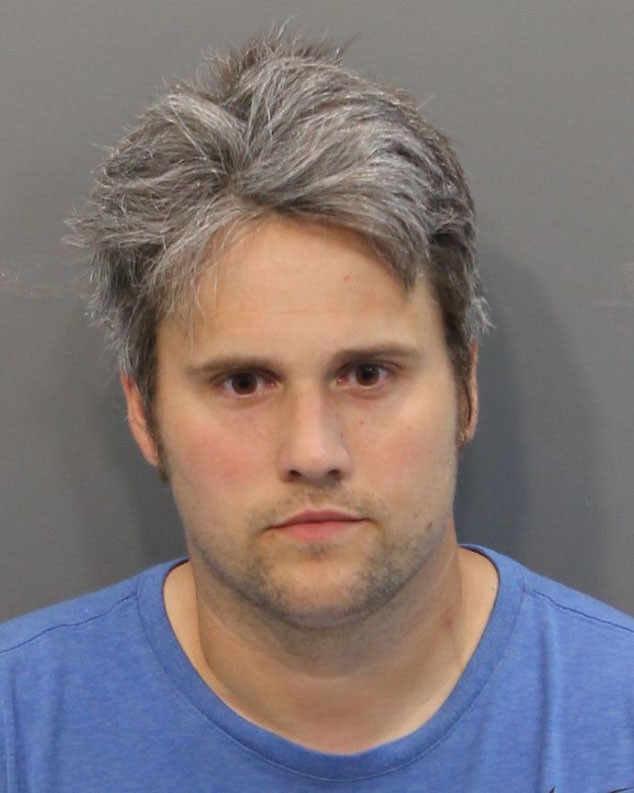 Hamilton County Sheriff's Office
Ryan Edwards is a free man.
Hamilton County Police confirmed to E! News that the Teen Mom OG star was released from jail on a suspended sentence earlier this morning around 1:50 a.m. local time.
The news comes one week after the MTV reality star was arrested and charged with simple possession of heroin.
A spokesperson for the Hamilton County Jail later confirmed to Radar Online that Ryan's first charge for simple possession of heroin "has been dismissed," and he "was given 11 months and 29 days suspended sentence" for a second count. According to the publication, he must complete six months of probation and five public work days.
E! News previously reached out to Ryan's attorney for comment on the arrest. 
Ryan's latest legal situation also came shortly after announcing his departure from the Teen Mom franchise. "We're not returning to Teen Mom this season. The network told us they don't want to show Ryan as a recovering addict," his wife Mackenzie Edwards claimed to E! News.
Ryan would also go on Instagram and explain the reasoning behind his decision.
"They don't want to show me or Mack in a happy light or that I am active in my recovery," Ryan wrote to his followers. "I AM. They want me to look angry, passive aggressive and uncaring regarding things that mean the most to me. I'm done taking their s--t and letting the world believe this by standing up for myself. You're believing a lie. And soon... very very soon, you WILL see the TRUTH behind the LIAR."
MTV has yet to comment on their departure.
For now, Ryan remains focused on his expanding family. Back in March, news broke that Ryan and Mackenize were expecting their first child together.
In fact, Mackenzie has been documenting her pregnancy journey on Instagram with family photos and pictures from the doctor's office.
"Family. It means everything," she wrote in one post. "Lover lover."
Teen Mom OG is currently filming a new season and is expected to include new cast member Bristol Palin.