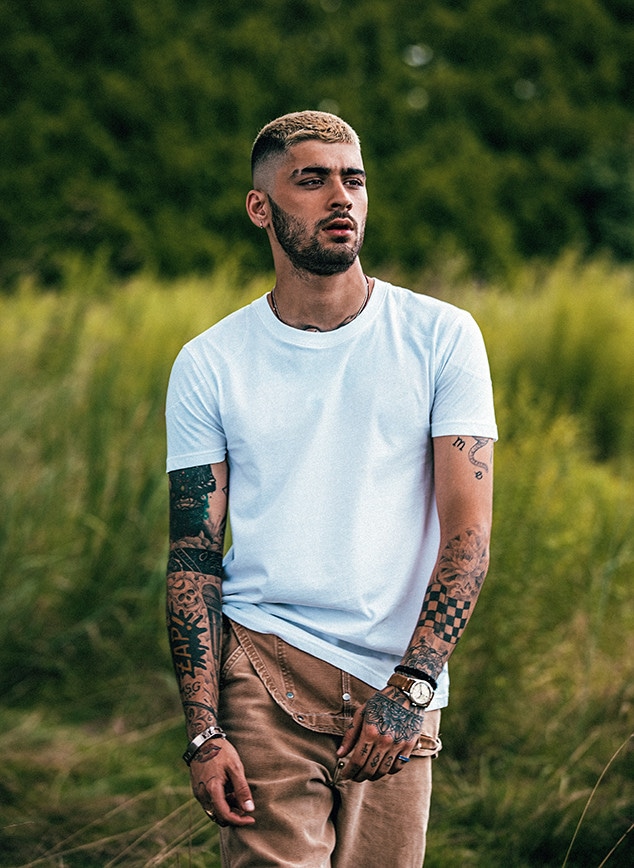 NABIL
The tunes just keep on coming from Zayn Malik!
The former One Direction singer has yet to release a second album, but he has been on a roll dropping new singles this year with his very latest, "Too Much" dropping today.
The new song features Timbaland and it's Malik's fourth single to come out in 2018, which is very exciting for fans of the British crooner. 
It's been two years since the 25-year-old singer released his debut album Mind of Mine and clearly he's gearing up for another record and we couldn't be happier about it.
Since we do however have to wait to see when Malik will unveil his next full-length record, we've decided to listen to all of his singles all day...want to join us?
Since his debut record, Malik has had 10 singles come out that we can't help but love.
He kicked things off with "Pillowtalk," off his first solo album and later dropped an amazing video featuring his girlfriend Gigi Hadid for it.
Fans then got a taste of even more of the singer's solo style with "Like I Would" and "Wrong" featuring Kehlani.
Of course who could forget when the artist teamed up with Taylor Swift to record "I Don't Wanna Live Forever" for the Fifty Shades Darker movie? It was such a good collaboration choice and we want to hear more from this duo ASAP. 
After his song with Swift, Malik teamed up with a few more artists to release fresh tracks like "Still Got Time" featuring PartyNextDoor and "Dust Till Dawn" featuring Sia.
In 2018, the Bradford, England native came in hot with one single after the other and we're not complaining.
His first single of the year was "Let Me" followed by "Entertainer." He then dropped "Sour Diesel" and finally today's new release of "Too Much" featuring Timbaland.
While we are definitely on board for a full-length album from Malik, all of his singles are so good that we're a little distracted by them to complain too much about a music wait.
Vote for your favorite Malik single so far below and make sure to listen to his latest song on repeat all day to celebrate.