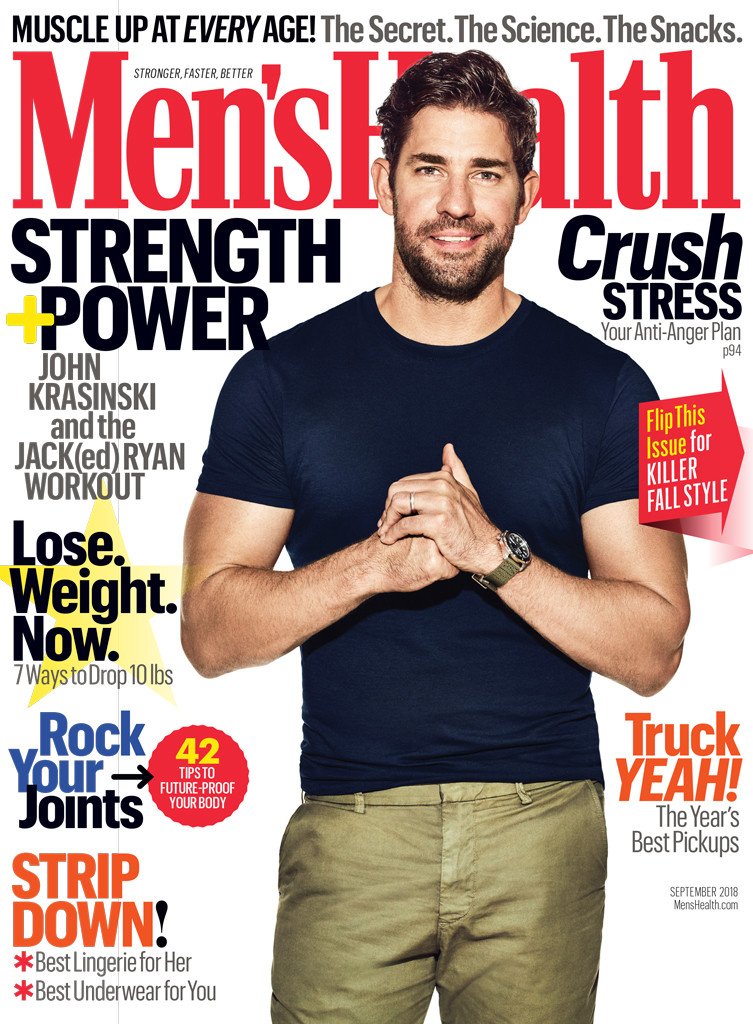 Eric Ray Davidson/Men's Health
John Krasinski is getting personal.
The Jack Ryan actor is opening up about his success, staying fit and propositioning wife Emily Blunt in the September edition of Men's Health. It's been a very successful year for Krasinski and Blunt, who co-starred together in the mega-hit film A Quiet Place. But Krasinski, who also directed and helped write the movie's screenplay, is very aware that that kind of success might not come around again.
"I said to Emily, 'There's no greater gift that the universe could have given me than to go through the biggest success of my career and I don't have to explain to you how it felt.' We were both in the boat," he tells the magazine. "I said to her 'I don't know if it can ever be like this again.'"