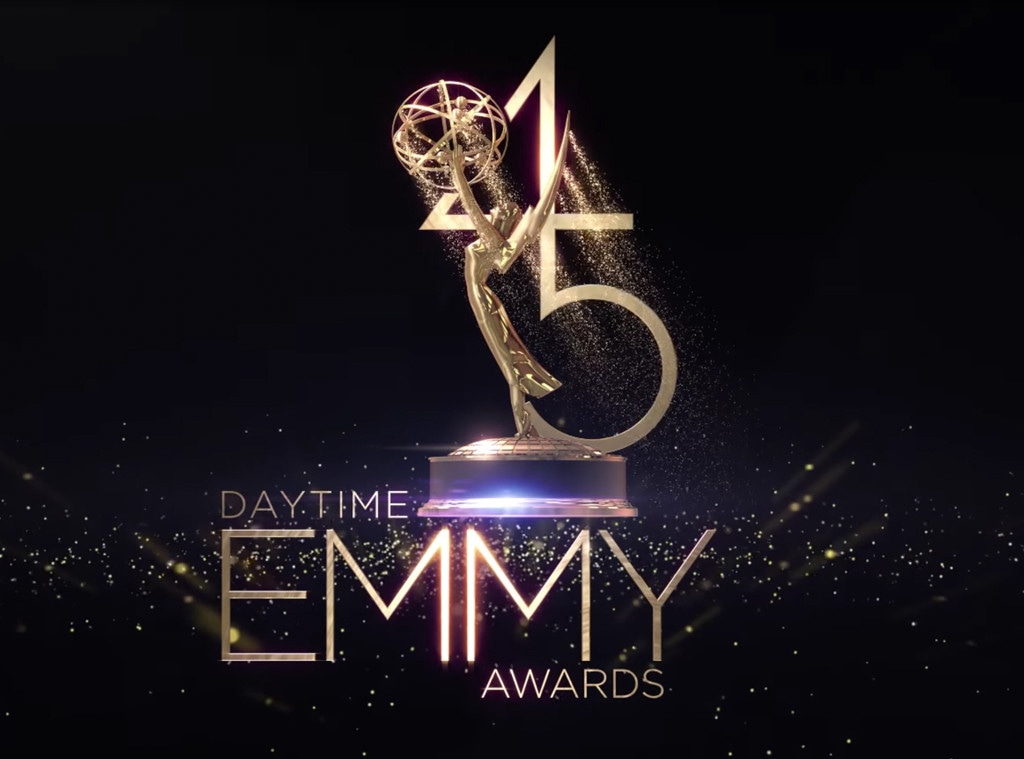 The National Academy of Television Arts & Sciences
The soap operas are facing some drama off-screen. 
According to a new report from Deadline, all four of this year's Daytime Emmy nominees for Outstanding Drama Series—The Bold and the Beautiful, General Hospital, Days of Our Lives and The Young and the Restless—signed and sent a joint letter to the National Academy of Television Arts & Sciences chairman Terry O'Reilly and interim president and CEO Adam Sharp on Monday calling for an overhaul of the current process. 
The demand for change was sparked by Patrika Darbo's recent award revocation. The actress won the 2018 Daytime Emmy for Outstanding Guest Performer in a Digital Daytime Drama Series for her performance in Amazon's The Bay The Series. However, it was withdrawn shortly after by NATAS because of a submission error. Darbo was found to be ineligible for the category after appearing in a prior season. 
"While the Daytime judges found each performance worthy of distinction, and the investigation determined that neither performer was involved in the selection of categories in which their performances were submitted, prior-season appearances are nonetheless a disqualifying violation of the guidelines for the category," NATAS said in a statement in June. "Ms. Darbo's Daytime Emmy Award and nomination and Mr. Calabro's nomination have been withdrawn. Other nominations in the category will remain, but no Emmy Award will be presented in the category this year."
Days later, Darbo penned an open later published by Deadline and suggested that the entire submission and voting process be audited. 
"They should have vetted each and every submission and then notified those submitting of any submission errors in advance of the voting and the ceremony. I understand that in my category there were at least four submission errors. NATAS was made aware of these potential errors two days prior to the ceremony and made a conscious decision not to deal with it until after the ceremony was over," she wrote. "These errors were then not brought to light until after the Daytime Emmys were presented and awarded, meaning that other actors who did properly submit have now lost their chance at winning a Daytime Emmy."
The star also pointed to the Supporting Actor in a Digital Drama winner whose submissions had allegedly broken a rule, yet he was allowed to keep his statue. "NATAS determined after the fact that the rules for Supporting Actor and his show were 'ambiguous,'" Darbo wrote. 
Matthew Simmons/Getty Images
The daytime soap operas seem to be in agreement as they reportedly outlined ways to change the current process to increase transparency and integrity in their letter, signed by executives from all four shows. Their concerns included determining voter eligibility, producing a written process for handling voting issues, an audit of the voting, not knowing winners in advance of the ceremony and for a separate team to produce the award show. 
"We are disheartened by the recent events involving NATAS and the 45th Annual Daytime Emmy Awards competition and the decisions made by NATAS regarding the Digital categories of Supporting Actor and Guest Star," the letter read, according to Deadline. Per the report, the four shows wrote their goal is "bring integrity back" to the competition and noted that they "are united in their decision not to participate in the Daytime Emmy Awards moving forward until these important issues are resolved."
In response to the letter, O'Reilly said in a statement issued on Monday, "Today I received correspondence raising concerns about some elements of the 2018 Daytime Emmy Awards and concerns over its administration. We have great confidence in the integrity of our Emmy awards system, and believe it effectively honors the best work being done in Daytime Television today. That having been said, we always take concerns about our systems seriously...and out of an abundance of caution I have instructed that outside counsel be retained to evaluate these concerns and conduct an independent look at them."