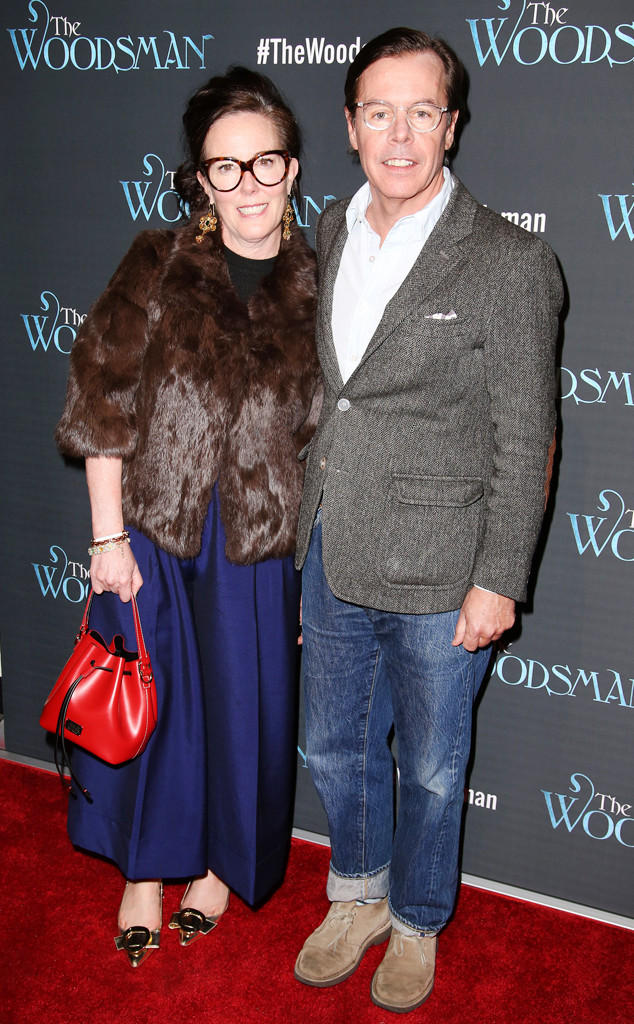 Walter McBride/Getty Images
Kate Spade's husband, Andy Spade, took to Instagram on Monday to pay tribute to the late designer.
Sharing a picture of a Christmas tree, he told the story of how he and his daughter Bea honored the fashion icon less than two months after her tragic death.
"She was born Christmas Eve, 1962. She loved the Midwest, the desert, and the city," he wrote. "I was lucky enough to have dear friends let my daughter…stay at their home through a difficult time. This tree was standing alone beside the house so we ordered those multicolored, old fashioned lights from Amazon or Target and another dear personal friend gave me a really long extension cord and Bea and I cut a star out of the cardboard box the lights came on and wrapped it in Reynolds wrap (TM) like we do every Christmas."