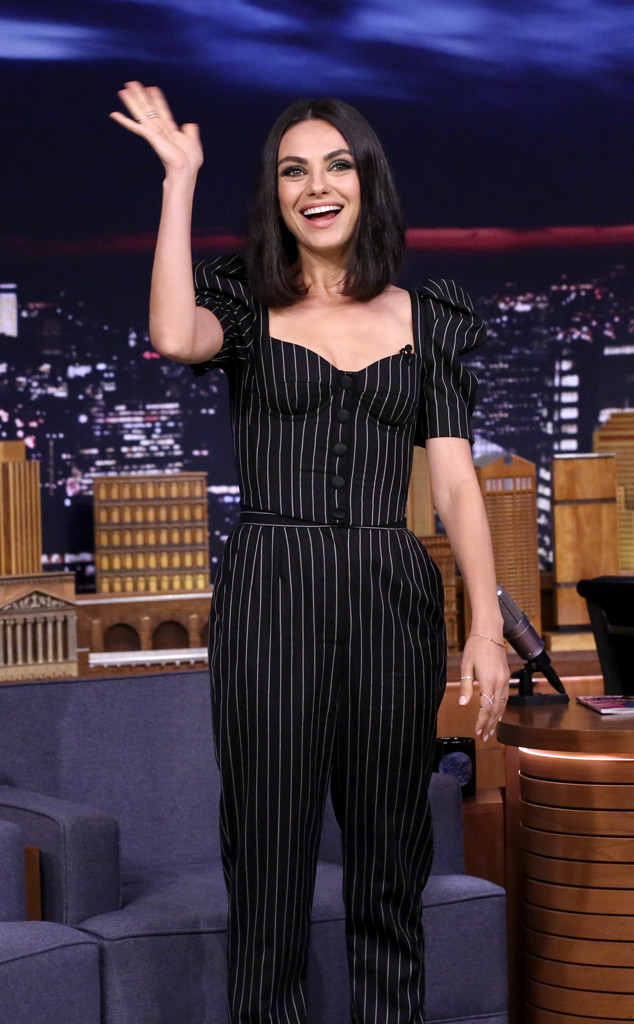 Andrew Lipovsky/NBC/NBCU Photo Bank via Getty Images
Mila Kunis and Ashton Kutcher recently celebrated their three-year anniversary, but their marriage didn't have the most romantic start.
The Spy Who Dumped Me star appeared on Monday's episode of The Tonight Show and told the story of her "absurd" honeymoon.
It all started when Kunis bought Kutcher an RV for his birthday. Excited by the gift, Kutcher determined the two should spend their honeymoon on an RV adventure. However, they wouldn't be the only ones on this romantic getaway. The couple also brought their baby daughter, Wyatt, and invited Kutcher's parents to join them for a trip up the California coast.
While Kunis said the newlyweds stayed in their "little tin can," her in-laws stayed in what her husband deemed the "Taj Mahal of RVs." What happened next, she said, could only be compared to the series of mishaps portrayed in the National Lampoon movies.