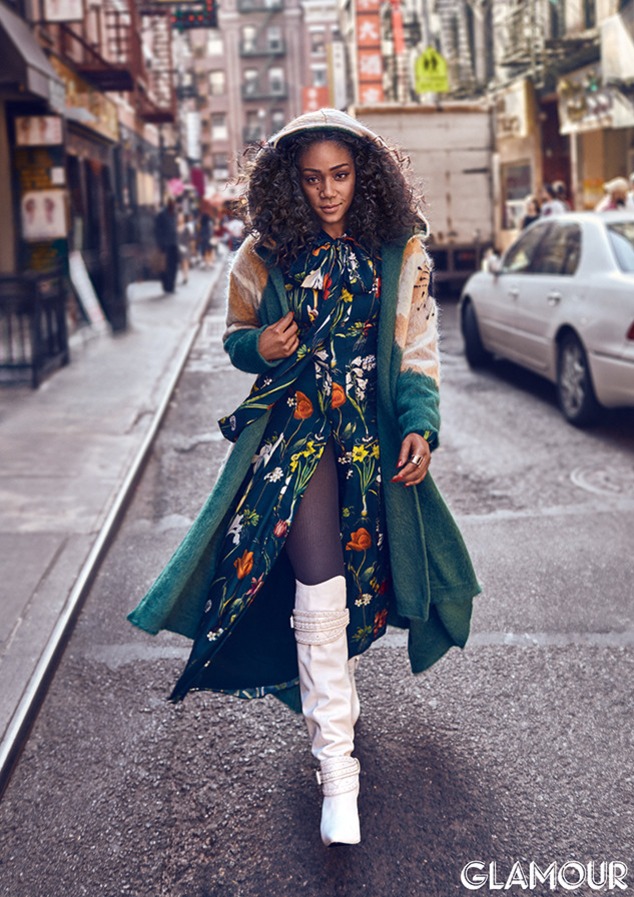 Billy Kidd for <i>Glamour</i>
Tiffany Haddish has built a successful career as a comedy star, but did the Girls Trip actress ever consider a different career?
"I alway say, 'If this comedy thing doesn't work out, I would probably be a sex education teacher,'" she tells Glamour for its September issue. "I guarantee none of my kids would have STDs after I finish teaching them."
As for her own sex life, Haddish suggests she's too busy to date.
"I don't really have time," she tells the magazine. "And I've had enough somebodies. I done ran through 38 dudes, OK? Body count, yeah. Mine is 38."
While students won't be enrolling in Ms. Haddish's class anytime soon, fans can see her play a teacher in her new movie Night School. The film, in which she stars opposite Kevin Hart, hits theaters Sept. 28.
Billy Kidd for <i>Glamour</i>
With a new movie and recent Emmy nomination under her belt, Haddish seems to have it all. She attributes much of her success to her positive mentality.
"My opportunities are whatever I create," she tells Glamour. "My thoughts from two years ago is what's happening right now. I really think my thoughts are my magic wand." 
Still, Haddish hasn't finished reaching for the stars. In fact, she says she's inspired by Dwayne Johnson.
"If he can make $65 million, I can make $65 million too," she says. 
Even with all of her success, Haddish hasn't forgotten about her roots. According to the magazine, Haddish has used her money to support her family.
"I got my mom out of the mental institution, like I said I would, in December," she says, "and I got her an apartment with my sister and a nurse that comes to her."
She hopes to give her loved ones even more as she achieves more success.
 "I ain't never said this out loud, but I want to be able to give every one of my siblings a million dollars to create whatever they want to do," she says. "That's four million dollars that I don't need."
To read more of Haddish's interview, check out the September issue of Glamour—on newsstands now.