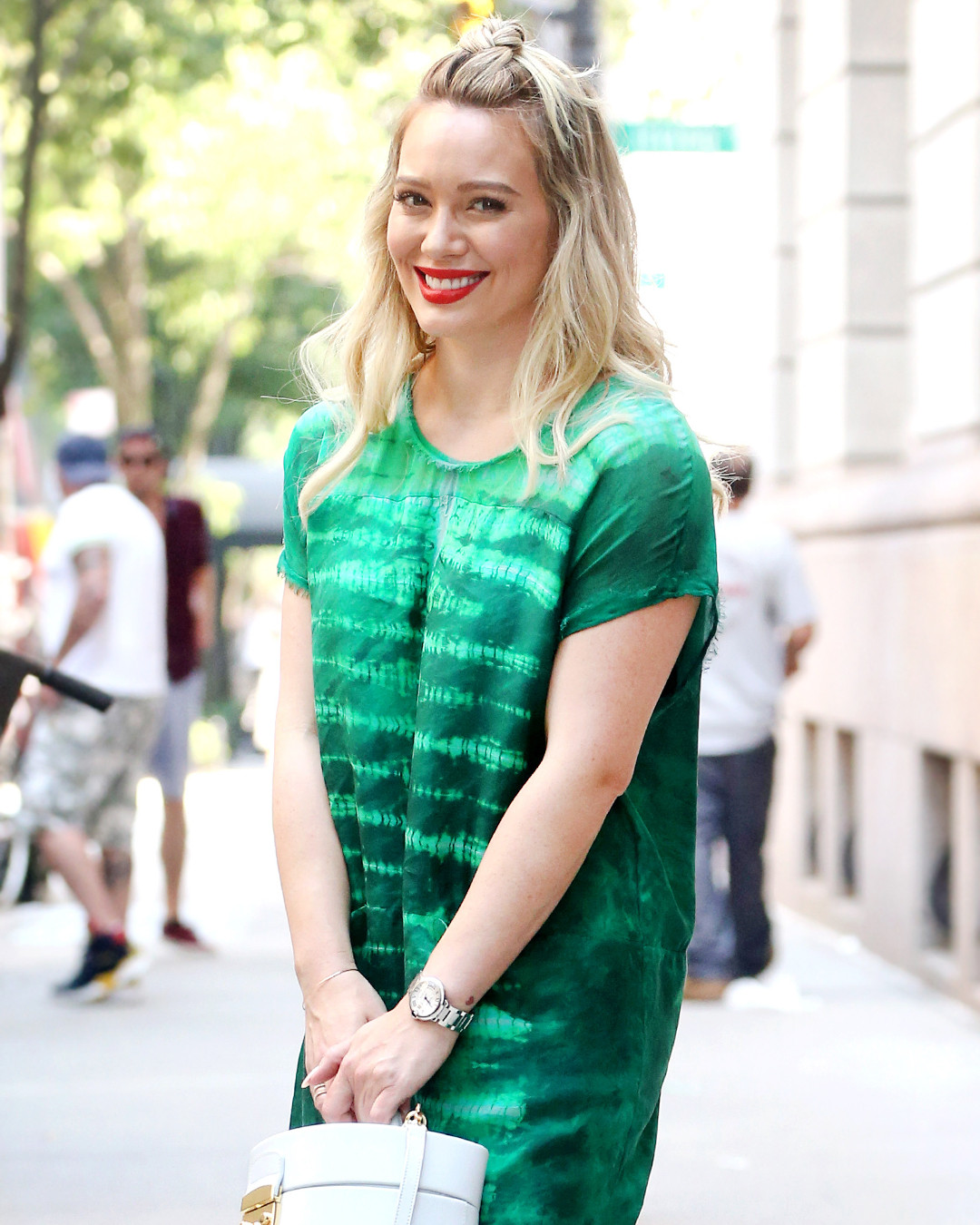 Broadimage/Shutterstock
Hilary Duff's body-care regimen keeps her skin silky smooth, lightly fragranced and stretch mark free.
As a self-described "product junkie," the expecting mother shared how she's taking care of her skin through a pregnancy she refers to as "hard as hell."
"...I used sweet almond oil and coconut oil a lot during that pregnancy, and I'm kind of doing the same thing with this one," the Younger star told Byrdie. "There is this brand I love called Substance. Have you heard of it? It's called Belly Jelly. It has shea butter and lavender. I feel like if you get stretch marks, it's genetically prone to happen, but it's nice to stay responsible. My skin-care stuff hasn't changed, though I haven't been using anything with harsh acids in it."