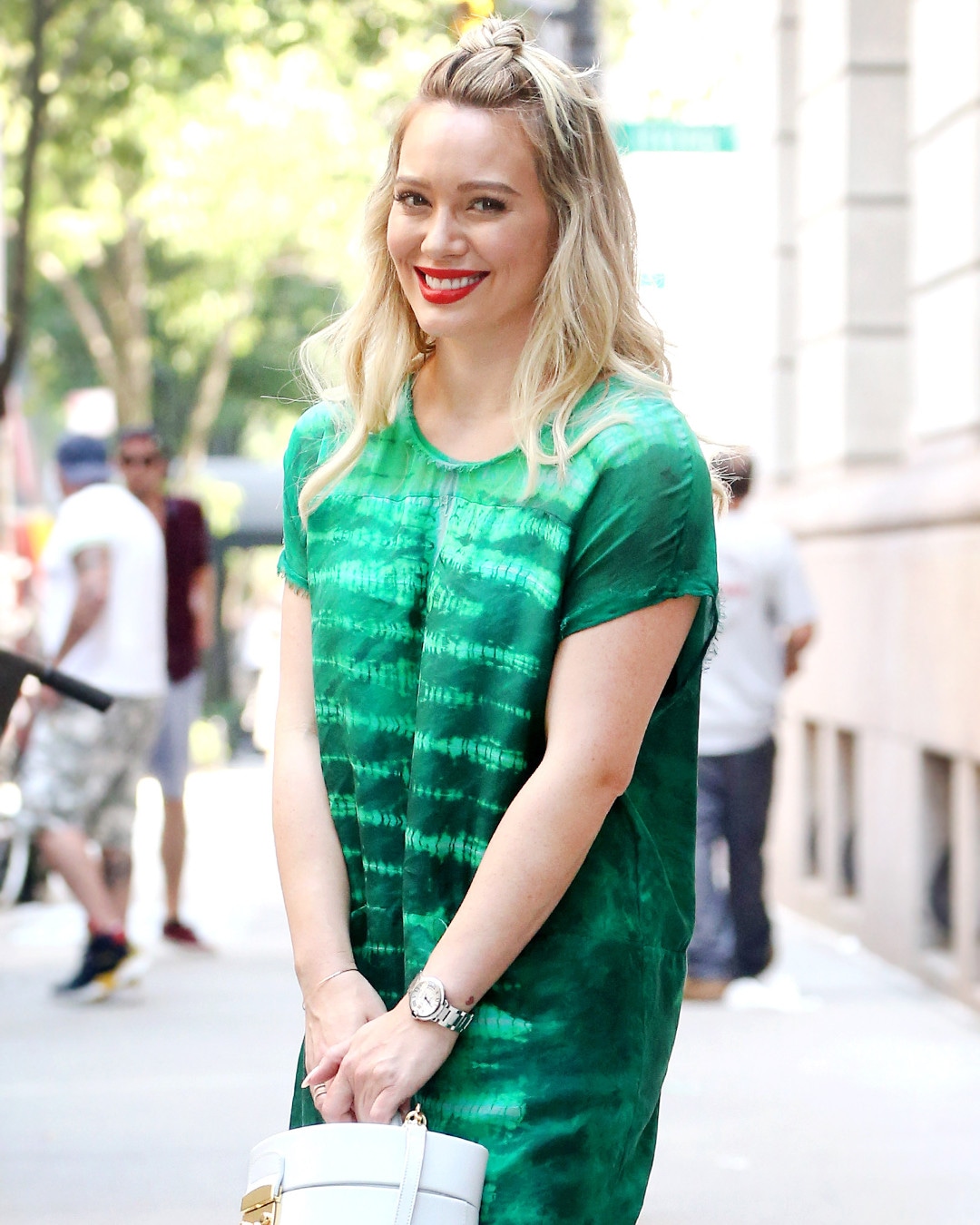 Broadimage/Shutterstock
Hilary Duff's body-care regimen keeps her skin silky smooth, lightly fragranced and stretch mark free.
As a self-described "product junkie," the expecting mother shared how she's taking care of her skin through a pregnancy she refers to as "hard as hell."
"...I used sweet almond oil and coconut oil a lot during that pregnancy, and I'm kind of doing the same thing with this one," the Younger star told Byrdie. "There is this brand I love called Substance. Have you heard of it? It's called Belly Jelly. It has shea butter and lavender. I feel like if you get stretch marks, it's genetically prone to happen, but it's nice to stay responsible. My skin-care stuff hasn't changed, though I haven't been using anything with harsh acids in it."
While the star applies the blend of organic shea butter, oats, lavender and essential oils high in Vitamin E to her stomach—a $21 purchase—she uses a drugstore body oil to keep the rest of her body moisturized. And, it doubles as her fragrance of choice.
"I'm also a cocoa butter fan," she shared. "And you know what else? That Neutrogena sesame oil. It smells so good to me. I love, love, love smelling like that."
The Neutrogena Light Sesame Formula Body Oil is just what it sounds like: a very lightweight moisturizer made with seasame oil. The brand promises that the solution will vanish into the skin upon application, sealing in moisture. If you have naturally hydrated skin, the light oil may be enough to give your skin a silky sheen. However, if your skin is dry, you may need to pair it to another product.
"And usually it's not as moisturizing as I need, so I layer it with a body cream," the Lizzie McGuire star revealed.
If you love the smell like Hilary, the product is available in an one ounce bottle for $1.49. This is just enough to apply over your preferred body cream. However, if you fall in love with this drugstore find, it's also available in a 8.5 ounces for $10 and 16 ounces for $17.