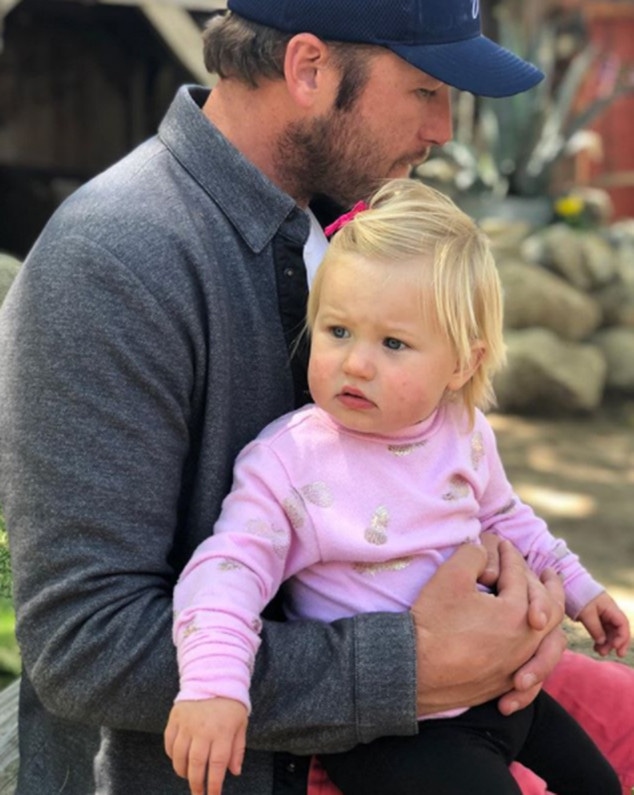 Instagram
In the blink of an eye, life for Bode Miller and Morgan Miller had tragically changed forever. 
In early July, the couple of six years revealed that their 19-month-old daughter, Emeline, had tragically died following a drowning accident at a neighbor's pool. As the athletic couple recalled in an emotional interview on Today, that fateful day began like any "normal day."
"Every morning, the kids would go swimming and Bode would go swimming with them and they'd be in there for hours and they loved it," Morgan, a volleyball pro, recalled to Savannah Guthrie. Following the swim, the family went to a birthday party and then returned home. While Bode, an Olympic skier, took his oldest daughter to her softball game, Morgan brought Emmy and the boys to their neighbor's house.
"We go over back and forth multiple times a week. They're family to us and it was just a normal day over there," Morgan recalled. 
As she described to Guthrie, the boys were playing with toys in a bedroom close by and Emmy was walking the short distance back and forth. 
"All of a sudden it was just too quiet for me," Morgan noted. She noticed that a sliver of light was shining through the door that led to the backyard, which had been closed. 
"My heart sank and I opened the door and she was floating in the pool," Morgan tearfully said. 
While she immediately jumped into the pool and started CPR on her daughter while her neighbor called 911, their daughter did not survive. She passed away the next day in the hospital. 
"The doctor said that her brain had not had enough oxygen for too long of a time," Bode explained. 
With the loss of their precious daughter, the expectant parents are thinking of other moms and dads who can prevent such a tragedy in their own lives. 
"I think [talking about it] does in some way help to heal a little bit," Bode said. "Maybe we're preventing it from happening to somebody else."
"There's not a day that goes by that I don't pray for the opportunity to go back to that day and make it different, but now we have this opportunity to make other parents' days different," Morgan said. "This should be the number one thing that we talk about."
The two are urging for more conversations to be had about adolescent drowning, which is currently the leading cause of unintentional death for children 1 through 4 years old. 
"I've been to all of the pediatricians meetings and checkups on our kids and I can't say it's come up one time—not a single time," Bode added. 
The parents had even taken precautions to prevent such an incident at their own house by training their sons and blocking access to their pool with a fence. "I think we did the best with the knowledge that we had," Morgan told Guthrie. 
While they advocate for more conversation and preventative measures around child drowning, the couple also has to forge ahead for the sake of their children—and one on the way. 
"When they talk about her and they share stories, they always have a smile on their face and they constantly remind us we're still here and it allows us to bring our focus back to the things we still have to be incredibly grateful for," Morgan said. "She brought so much to our lives and now she's helping us bring so much to everyone else's lives."
(E! and NBC are both part of the NBCUniversal family.)