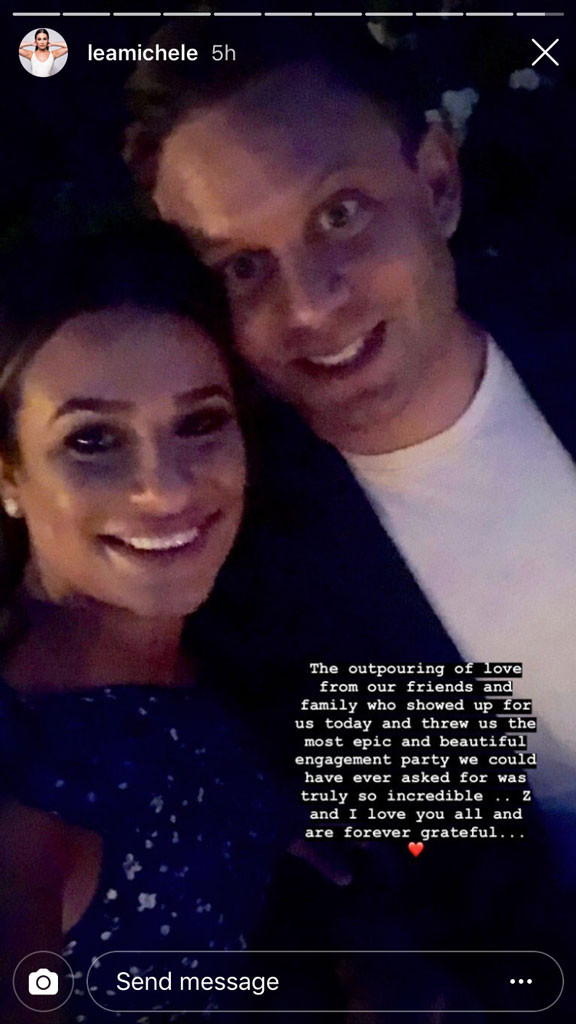 Instagram
Lea Michele is feeling the love all around her.
Over the weekend, the Glee star and singer received an unforgettable engagement party where she was able to celebrate with friends, family and fiancé Zandy Reich.
"The outpouring of love from our friends and family who showed up for us today and threw us the most epic and beautiful engagement party we could have ever asked for was truly so incredible," Lea shared on Instagram Stories. "Z and I love you all and are forever grateful."
Close friends Stephanie Levinson and JoAnna Garcia Swisher helped execute the party that featured Ashley Tisdale, Hilary Duff, Jamie-Lynn Sigler, Becca Tobin, Billie Lourd, Emma Roberts and Evan Peters in attendance.
And yes, the father and mother of the bride wouldn't miss this party either.