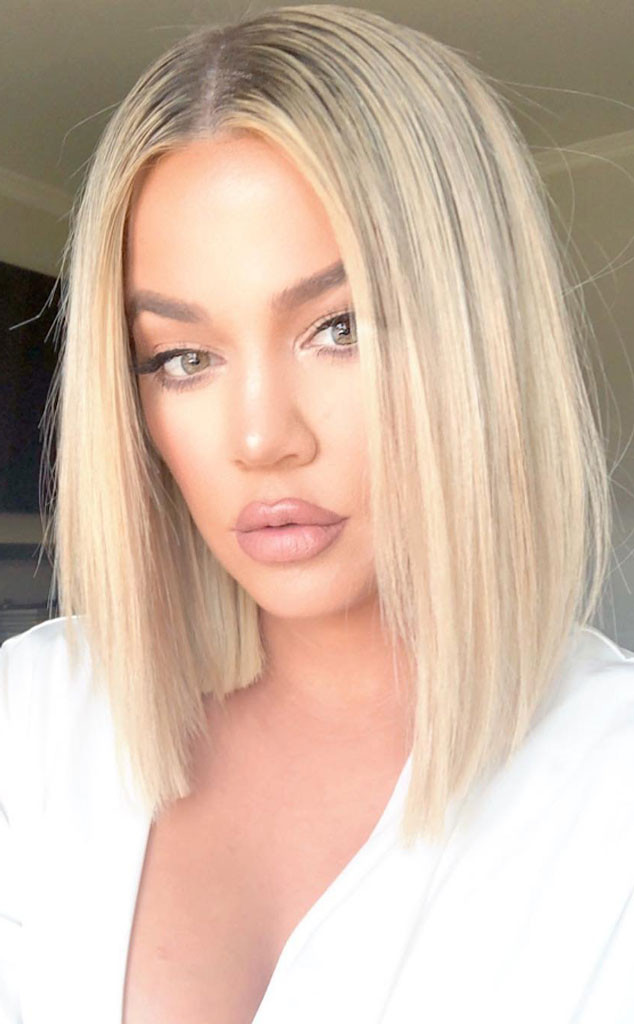 Instagram
Khloe Kardashian has a new 'do.
On Thursday, the Keeping Up With the Kardashians star took to Instagram to show off her new blunt bob hairstyle. "Not smiling makes me smile," Khloe captioned a selfie, quoting her brother-in-law Kanye West.
Khloe also posted a second photo of her new hairdo from her grandmother MJ's 84th birthday celebration. "Happy Birthday my sweet MJ!!" Khloe wrote alongside a photo with her grandma.
The E! star's new look comes less than a week after she expressed her love for short hair, telling one Twitter user, "Short hair is my favorite!! But I still need to loose a few more pounds and then I'll cut it again."