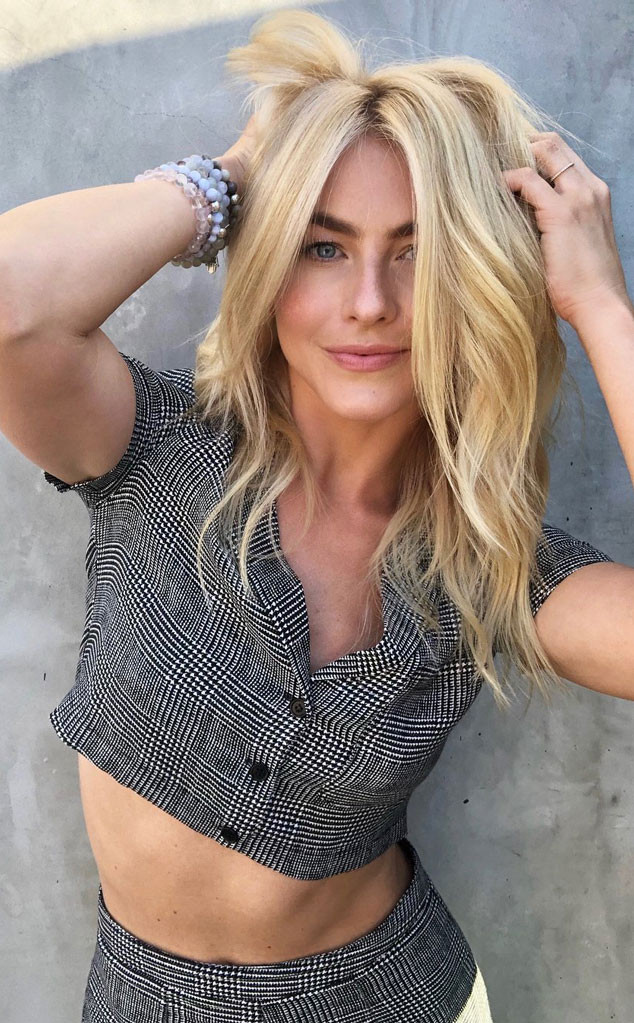 Instagram
She's back! After a five-month stint as a redhead, Julianne Hough has returned to her blonde "roots."
The Dancing With the Stars alum shared pictures of her new blonde 'do on social media Thursday with details about her hair journey. "Back to my ROOTS," she began her Instagram post. "I've been creating and developing a secret project about transformation and identity, and I wouldn't have felt this confident in my skin right now if I didn't step out side the box of what I knew myself as, and what people identified me as."
"Being a red head helped me dive into my womanhood and embrace my sexuality," she continued. "Now I'm ready to jump back to my roots with everything I learned and integrated into my body and spirit!"