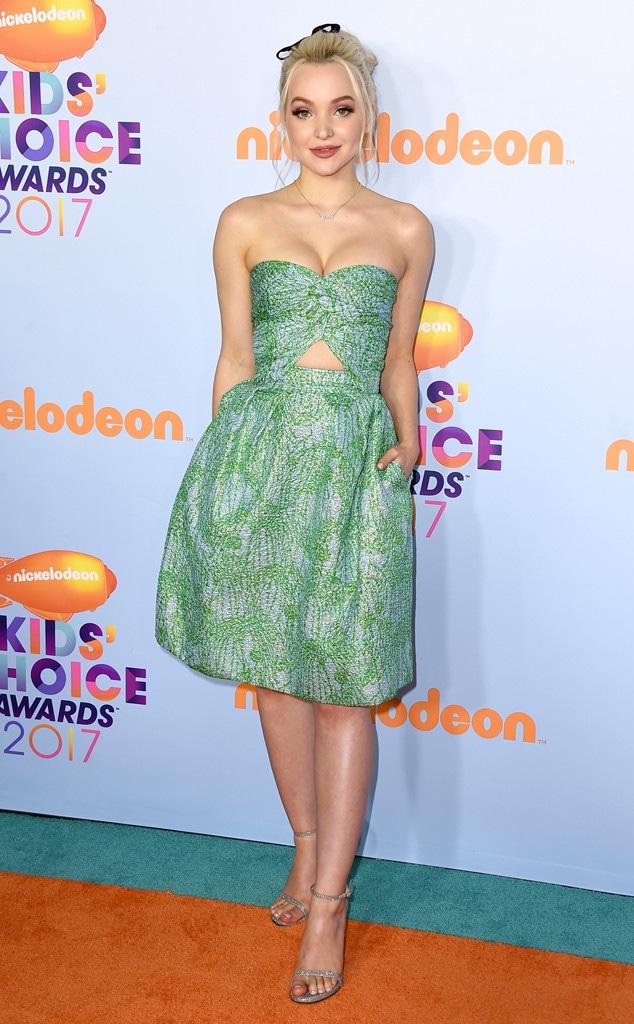 Jordan Strauss/Invision/AP
Dove Cameron is getting candid again about mental health.
The 22-year-old Descendants actress revealed in 2016 on Twitter that she has suffered from anxiety her entire life. On Wednesday night, while recording her anticipated debut solo album, Cameron reflected on how she alleviates her anxiety and also talked about how she recently experienced her first panic attack in months.
"Do your best to not speak negatively of others, of life, of any given situation, & especially, do your best to not speak negatively of yourself. It's hard at first, but it gets easier. I am not perfect at it, but it does make a difference for my anxiety and my noise in my mind," she tweeted. "Also: I finally caved and started meditating. after 1 million people told me to start & I have to say, it does make a huuuge difference in my anxiety. I thought it would be the opposite, but after a few times, you start to notice its effects. I 100% recommend."
"Wanted to speak honestly: I have been doing phenomenally with my anxiety," she said. It's always there, a little bit, sometimes a lot...but I have gotten more skilled at keeping it quieter, reasoning with myself, breathing...but today I had my first full on panic attack in months. Out of nowhere, and for no reason. Completely mental and physical. That's just sometimes how anxiety goes. I'm good now. but I wanted to tell you this so that you don't look at me and feel hopeless because I always seem stable. I know I can present like that sometimes."
She added, "Life is varied, human chemistry is varied, events in life and the human body/mind is varied. No one is 'perfect' and we should not strive to be 'cured,' but rather, embrace highs and lows as a fact and center piece of being alive. 'This moment is inevitable.' There is no one, and nowhere you should strive to be except EXACTLY who and where you are. There is help, hope, and growth for all of us. But we should never compare our paths to others, but rather, honor, embrace and accept our own path. once we do this, once we make peace & accept what is us, what is ours, and what is not, we can genuinely make magic and beauty out of our lives, no matter the amount of struggle and darkness. A life without those is no life at all. And a life with those does not mean a life with no light or love."
"None of us are OK 100% of the time and that's OK," Cameron tweeted. "You are so loved. And even if you don't have someone in your life who directly understands, you are also so universally understood. I wish you so much love & light & growth. I love you. Always here, never alone. Xx."
In late May, Cameron posted a series of videos on her Instagram Story talking about how she hates how social media makes her feel.
"Whether I'm looking at other people's lives or how I portray my life, I just hate the whole thing. I hate it," she said. "I think that they're something super wrong with staring at other people that much and I think there's something really wrong with staring at yourself that much. It's like walking around with a mirror up to yourself all day long. You don't even look at people's eyes. You look at how you come off to them, like you're watching yourself in a dream." 
Cameron likened social media connections to a "group depression."
"We're all depressed," she said.