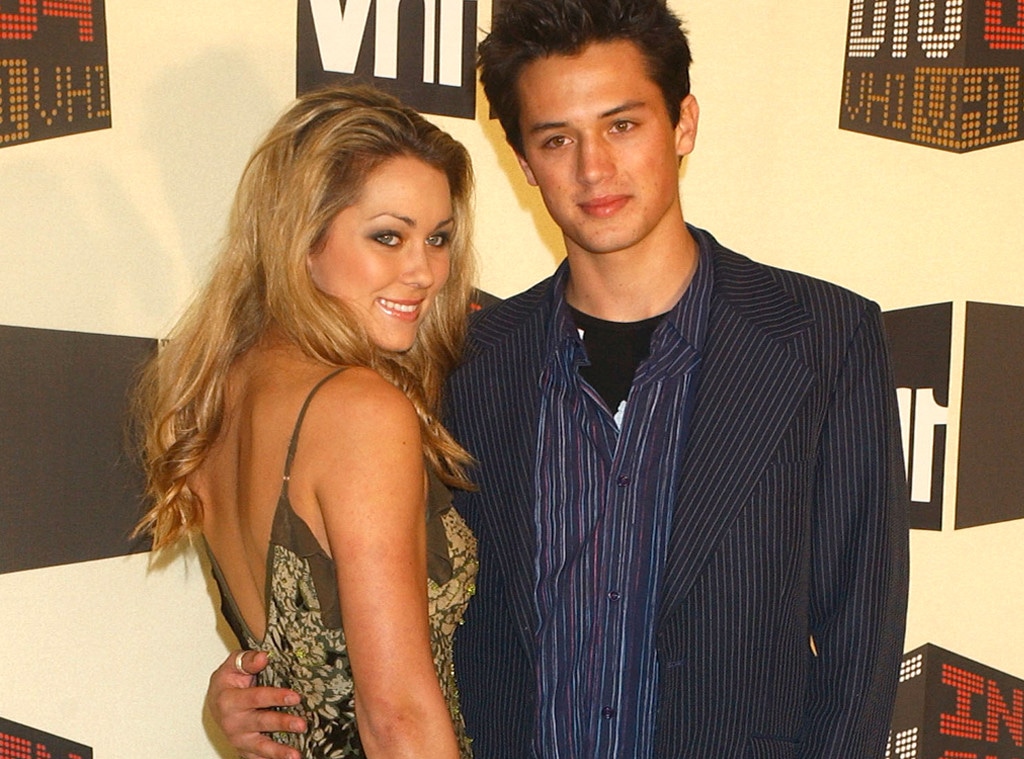 Albert L. Ortega/WireImage
Roll down the windows and turn up the radio, we're taking a road trip down memory lane. 
Before The Sopranos' finale in 2007 and Glee's 2009 premiere memorably used Journey's "Don't Stop Believin'," MTV's reality hit Laguna Beach featured the 1981 song in its season two premiere in 2005. On any other show, a scene of two teens driving home after a dinner would likely end up on the cutting room floor. But for Laguna Beach, it was the scene fans lived for, especially when it featured one of the show's most popular pairings, Lauren Conrad and Stephen Colletti, sharing meaningful glances and flirtatious giggles as they mouthed along to the words to "Don't Stop Believin'."
In fact, the scene, which lasted less than 40 seconds, landed the song back into the iTunes Top 10 songs chart after it aired on July 25, 2005, 13 years ago. 
Watch:
"Laguna Beach" Cast Plays "Real or Fake" Game
And ask anyone who grew up in the mid-aughts about the scene and they most likely will instantly start reminiscing about the moment. Trust me, I know. I was a high school junior when the episode aired and instantly downloaded the song, which I had never heard before, and burned it onto a CD (Remember those?)...which ironically is how the song also came to be on the show in the first place. 
"Lauren burned me a double album worth of '80s songs," Stephen Colletti told E! News, noting he was on a serious kick with music from that decade when he was in high school. "'80s Mix Vol. 1' and '80s Mix Vol. 2.' How sweet is that."  
And that right there is why the seemingly inconsequential scene became one of the series' most iconic moments: it captured the fleeting sweetness of that time of your life, when you couldn't imagine anything better than sitting in a car with a cute boy singing along to a song that felt like it was made just for the two of you.
"It reminds people of their youth. It reminds you of that time in your life," Adam DiVello, the producer responsible for Laguna Beach and The Hills, told E! News. "I think the show and that scene itself…younger people were watching it like, 'God, I wish I was in high school. I wish that girl, I wish I was with the boy of my dreams, I wish I was singing along to that song,' The people that were at that age were living it, like you. It's like watching yourself on television. For older people, it was remembering it. It was nostalgic."
Looking back on the moment, Colletti, who has launched an Indiegogo campaign for his pilot, Everybody's Doing Great, with his One Tree Hill co-star James Lafferty, admitted he doesn't "remember much about shooting the scene except for the crew being pleasantly surprised by the music. When we finished driving they were loving the music. And I remember thinking, 'Oh, good, because we must be boring as f--k to watch, so I'm glad they're entertained by something.'"
But what was "boring" for Colletti was riveting for DiVello and the rest of the producers, who immediately knew the scene had to be aired. 
"They both started singing to it and it was just such a natural real moment, you had to include it," he explained. "And the song itself was such a nice metaphor for what they were going through, it was just one of those great moments when you're a teenage driving your car and a song comes on that everybody knows."
Despite Laguna Beach averaging 3.1 million viewers in its second season, a number most cable reality TV shows would likely feature an on-screen murder for in 2018, Colletti still doesn't believe the episode was responsible for the song's iTunes resurgence.
"I still don't believe we had anything to do with a push," he said, "that song has popularly and painfully shut down bars around the world—long before Laguna aired."
But for a generation, Laguna Beach was their visual bible, teaching them what to wear (I once proudly wore a Hollister Co. t-shirt emblazoned with the words "Team LC" on it that I purchased with my babysitting money, thank you very much), how to date, how to ask someone to prom, and what music to listen to. And the creative team knew that, keeping track of how songs featured on the show would do once episodes aired. 
"That show, and obviously The Hills, they were such great vehicles for music. We obviously used music to help tell our stories all the time, so it was nice," DiVello, who went on to create CMT's Music City, a reality show all about the Nashville music scene, said. "I would literally be walking down the Third Street Promenade and buy someone's CD who was playing...and then would use it on our show and then put an I.D. of who the person was. I always would see how many hits they got and how many people bought it on iTunes. It was always so much fun to break new artists and also throw back to old ones that the new generation hadn't even heard yet. Music was such an important part of the shows and it was so much fun using it to help tell the story."
And just before he hopped on the phone to look back on the "Don't Stop Believin'" moment, DiVello brought up the scene in a meeting and was surprised by the reaction it caused in the room.
"They all remembered when they first heard it," he said. "It's funny what an impact it had." 
You could say it goes on and on and on and on...