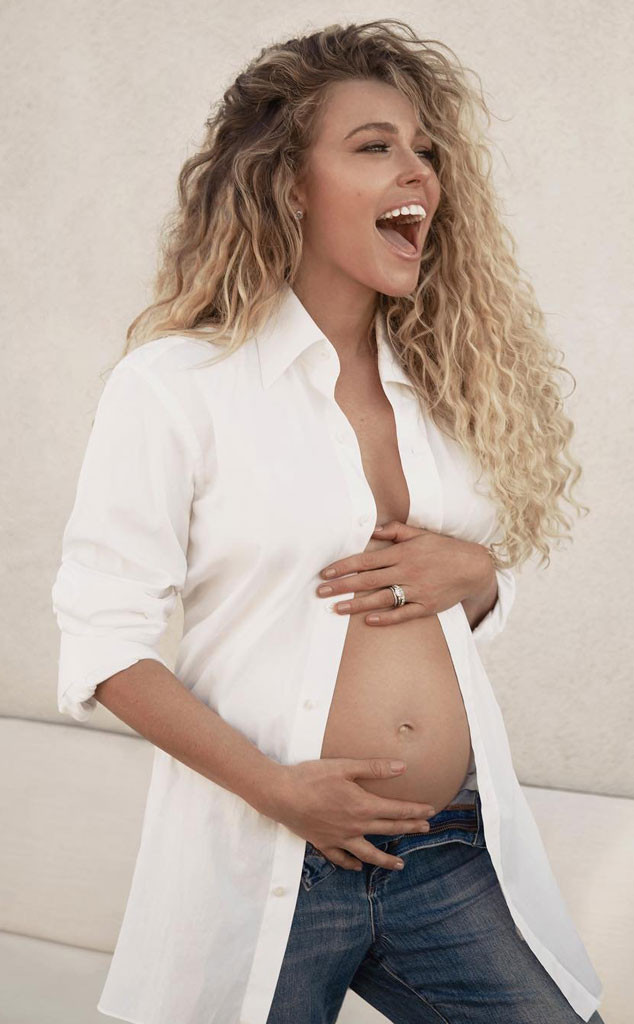 Instagram
Rachel Platten is going to be a mom!
The 37-year-old "Fight Song" singer announced on Instagram Wednesday that she and husband Kevin Lazan are expecting their first child together. Platten shared a photo of herself holding her baby bump with an announcement message to her fans.
"This is one of my most exciting announcements, but also one of my most vulnerable. So here goes.... I am pregnant!!" Platten began. "I can't believe I'm finally typing these words – I have wanted to share this news for months. As I thought about how to share what I have been experiencing, I became paralyzed about doing it the exact, perfect way - how to express all of my total bliss and yet all this fear too? I finally realized that I can't worry about making being ME comfortable for everybody else, I have to share this journey MY WAY: with honesty, vulnerability, love and an open heart."