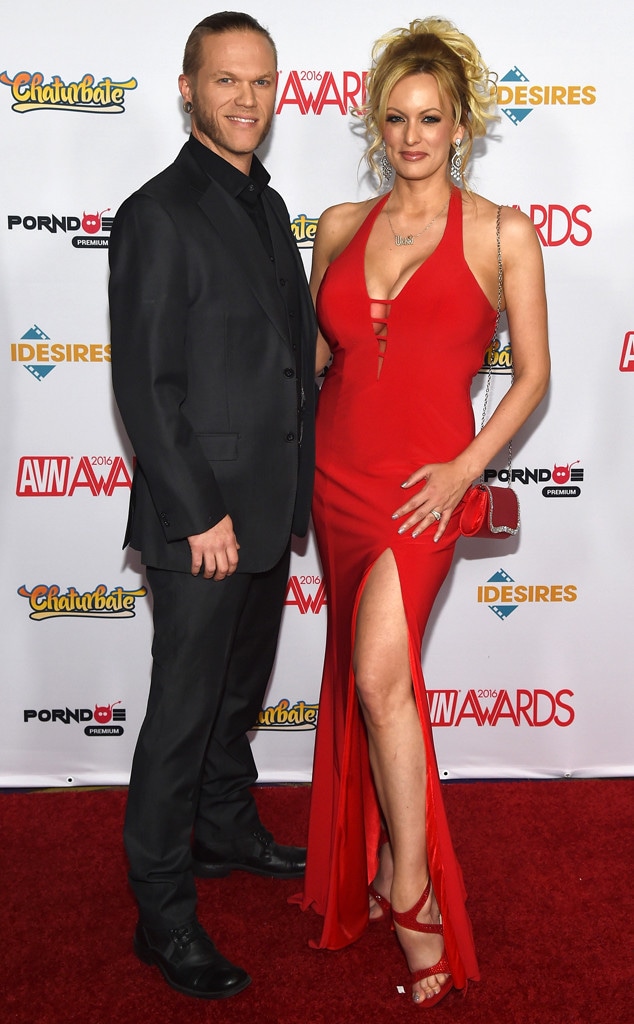 Ethan Miller/Getty Images
Stormy Daniels and Glendon Crain are going their separate ways. 
E! News can confirm Crain, a musician and former adult star, filed for divorce from Daniels on July 18. Her attorney, Michael Avenatti, further confirmed the news in a tweet on Monday. 
"My client Stormy Daniels and her husband Glen have decided to end their marriage," he wrote. "A petition for divorce was filed last week, the accuracy of which is vehemently disputed. Stormy's daughter remains her number one priority. She kindly asks for privacy for the sake of her family."
Crain additionally filed for a temporary restraining order against Daniels. 
The former couple welcomed a daughter in 2011. 
The news comes just days after Daniels was arrested on July 11 while performing at Sirens Gentlemen's Club in Ohio on three misdemeanor counts of illegally touching a patron after undercover detectives witnessed her show. 
After she posted a $6,054 bail and was released, the charges were dismissed because Daniels was not a regular performer at the club. "I've determined that these crimes were not committed, based on the fact that Ms. Clifford has not made regular appearances at this establishment as required under the law," Columbus City Attorney Zach Klein said in a statement following a review of the case.
According to TMZ, it was marked "No" on the arrest report for whether Daniels was married.  
The adult actress made headlines this year when reports alleged that she had sex with Donald Trump before he became president and subsequently signed a nondisclosure agreement and was paid by Trump's attorney, Michael Cohen, ahead of the 2016 election. She came forward publicly in an interview with 60 Minutes in March. She sued Cohen over the legality of the alleged hush agreement and for defamation. She also filed a lawsuit against Trump for defamation. The president has denied ever having an affair with Daniels and claimed the agreement was to stop "false and extortionist accusations made by her about an affair."