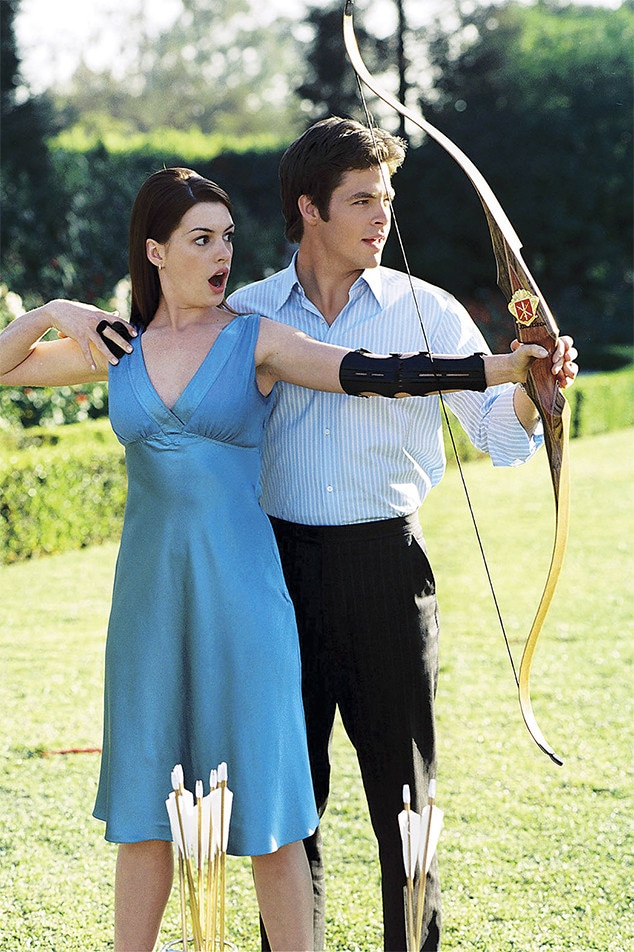 20th Century Fox Home Entertainment
Get ready to see Anne Hathaway as royalty, getting romanced by Chris Pine in his suave glory on Netflix next month.
On August 1, the streaming service is adding the 2004 romantic comedy The Princess Diaries 2: Royal Engagement to its lineup. Anna Hathaway reprises her role as the accident-prone but charming Princess Mia of Genovia, who must marry within a month if she is to assume her role as ruler of Genovia after her grandmother Queen Clarisse (Julie Andrews) steps down from the throne.
Enter the dashing Nicholas Devereaux, played by Pine, who is another heir and a player in a power struggle by his evil uncle, Viscount Mabrey (Indiana Jones and Sliders' John Rhys-Davies).
Nicholas embarks on a challenge to win Mia's heart—and just wait until he encounters her best friend Lilly (Heather Matarazzo).
A full list of Netflix's new additions for August will be released on Wednesday.