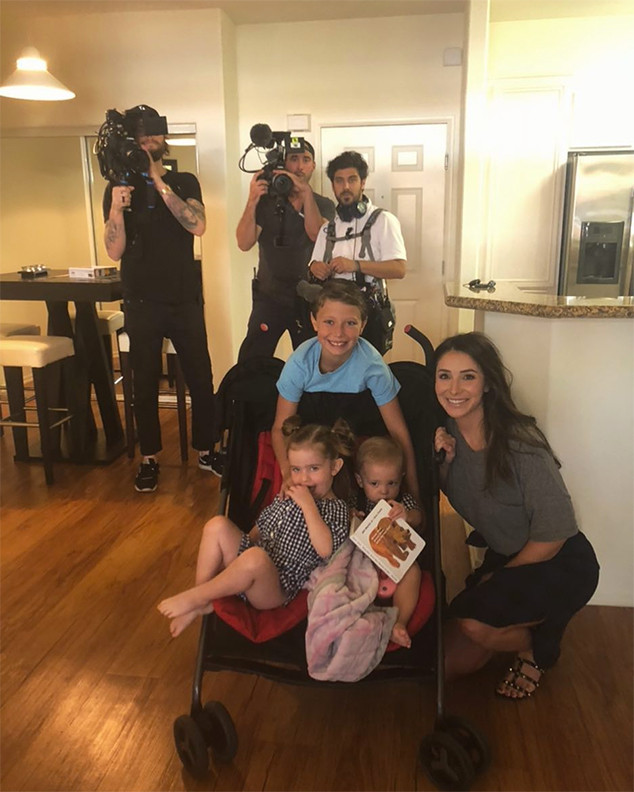 Instagram
Sarah Palin fully supports Bristol Palin joining the cast of MTV's Teen Mom OG, adding that her daughter sees the show as a "forum for good."
The former vice presidential candidate and ex-governor of Alaska made her comments to TMZ at Los Angeles International Airport on Friday, soon after Bristol, who was 17 when she was pregnant with the first of her three children, confirmed reports that she has joined the Teen Mom cast for season 8 this fall following the contentious departure of Farrah Abraham.
"Yeah, Bristol's gonna be a great messenger for kind of overcoming a little bit of challenge and doing well in life," Sarah told paparazzi at Los Angeles International Airport on Friday, in a video posted by TMZ. "The girls, my daughters, have been telling me who all the characters are, kinda trying to catch up, but my daughters—Bristol and Willow and Piper—they all have great respect for some of the girls who have really overcome some obstacles and done well with their children."
Bristol will join returning cast members Catelynn Lowell Baltierra, Maci Bookout McKinney and Amber Portwood.
"Heck no, we're not doing the reality star type thing," Sarah added. "[Bristol] sees this as a venue, as a forum for good, to help people in a hurtin' world so I encourage her to do this. I support her doing this and I'm proud of her."