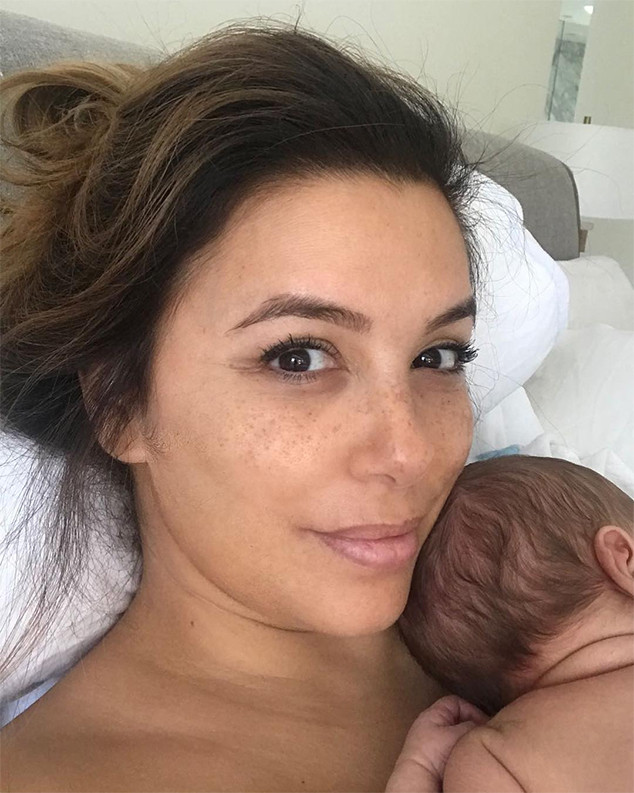 Instagram
Eva Longoria has navigated through her first month of motherhood and while probably exhausted, she looked fabulous doing it.
The 43-year-old actress gave birth to her and husband Jose Bastón's son Santiago Enrique Bastón, on June 19. He is the actress' first child and her spouse's fourth.
Hey @chrissyteigen is this the official hairstyle of breast feeding? I feel like I'm always in a messy top bun! Too hard to do anything else! #MomProblems #BabyBaston," Eva posted on Instagram on Friday, alongside a selfie of herself sans makeup, with her baby snoozing on her shoulder after a feeding.
"One of the world's most beautiful women makeup or not. A special hello from Pops Teigen," tweeted Chrissy's father, Ron Teigen Sr.
"Ummmmmmmmm,"wrote Chrissy, who recently gave birth to her and husband John Legend's second child.
Days after giving birth, Eva and her family sat in their home and cheered on Mexico in the World Cup, with little Santiago wearing a custom team jersey.