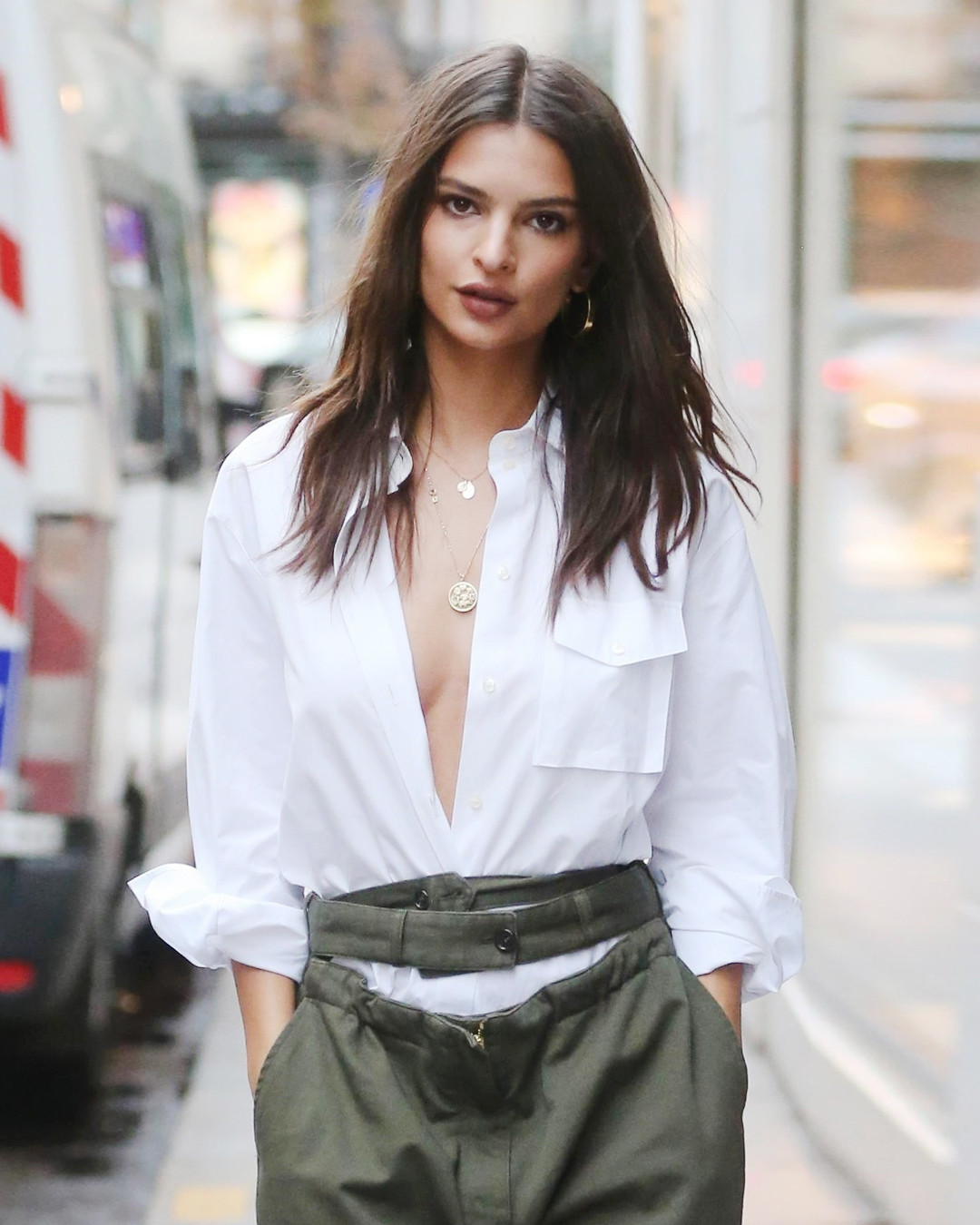 Best Image / BACKGRID
Whether it's to regale in summer fun or prepping for back to school, you need a white button-up.
It's a wardrobe essential, after all. But if you think the Oxford shirt is only meant for the boardroom, think again. It's a must-have even in the most fashion-forward star's wardrobe arsenal. Sure, you could keep it simple with a pair of jeans, like sophisticated style savants like Jenner Garner, Jennifer Aniston and Gwyneth Paltrow like to do. Or you could take a page out of Emily Ratajkowski's book and turn up the sultry factor. Want to look business causal but not boring? Laura Harrier has style tips for you.